Preferred Plumbing, Heating and Air Conditioning Offers Tips to Ease the Strain on Your Air Conditioner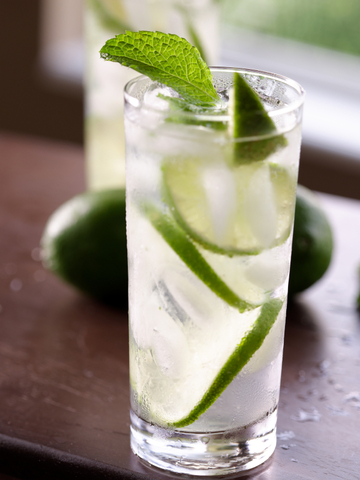 (PRLEAP.COM) July 18, 2014 - Well, it just goes without saying that it's hot out there. And we know it's tempting to just crank up your air conditioner, but if you are trying to control your bills as much as possible and also just not have your A/C work so hard, there are a few tips to use around the house to help keep it cooler. Many seem pretty obvious, but we often need a reminder, so here at Preferred Plumbing, Heating, and Air Conditioning we thought we would share the following:
1.
Use your exhaust fans
- the fans in your kitchen, bathrooms and utility room are meant to pull the hot air that rises from cooking, showering or using your clothes dryer, and they will do the same whenever these areas are warming up.
2.
Don't use "hot" appliances
- While we know this is definitely a no-brainer, sometimes we are just on auto-pilot and continue to cook and use the dryer throughout the heat of the day. Instead, try to get laundry done early and use that grill to keep most of the heat from cooking outside.
3.
Use some "old-fashioned" tricks
- people survived for generations without A/C, so remind yourself of the basics such as: sip an icy cold drink, put a cool cloth on your neck, or run cold water over your wrists. And how about a new take on an old favorite - indulge in a cool water bubble bath with a book and a chilled beverage.
4.
Pay attention to how you feel
- sounds a little "new-agey," but really this is an easy one that is often ignored. Sometimes we have a number stuck in our heads that we think represents the temperature we like in the house. Instead, take note of how you actually feel at different temperatures and you might find that just a couple of degrees warmer is still comfortable for you. You can save about 3% on your bill for every degree you adjust up.
5.
Check ceiling fans
- you may not know that ceiling fans should be adjusted seasonally, but the direction they spin makes a difference. Make sure your fans are spinning counter-clockwise in the warmer months, which creates a breeze effect making the air feel cooler.
6.
Don't let the sun shine in
- did you know that about 30% of unwanted heat comes through the windows? And, it's the strongest through south or west facing windows. Use the simple trick of just keeping shutters and blinds closed. This can save you about 10% on your bills and lower the temperature by up to 20 degrees.
7.
Close off unused rooms
- keep doors and A/C vents closed in any rooms or closets that you don't use. No need to cool those!
8.
Swap your sheets
- natural cotton sheets and light blankets will breathe easier than heavier fabrics and synthetics. Also try buckwheat pillows, which have natural space between the buckwheat hulls so they don't hold body heat like regular pillows.
9.
Switch out your lights
- this is a good time to be sure you have switched to CFLs from incandescent bulbs, which waste about 90 percent of their energy in the heat they emit. And, of course, turn off any lights when you aren't in the room!
10.
Permanent updates
- we know it's going to be warm here most of the year, so take the time for routine maintenance and/or investments that will make a longer impact. Make sure all the sealants or caulking is in good condition around doors and windows, and window films can also help keep heat out. Additionally, installing awnings or planting trees to shade windows can make a big difference in the long run.
We all love the summer because of the generally amazing weather. Make use of these tips and you can ease the strain on your A/C and your bills. However, if you do find that your A/C isn't working at its best, give us a call at Preferred Plumbing, Heating and Air Conditioning, and we'll be happy to help to keep you cool all summer.
Preferred Plumbing, Heating and Air Conditioning
is a locally-owned company, servicing residential and commercial customers in the Palm Springs area for nearly 30 years. For more information, please visit:
www.preferredplumbingac.com
.
Email Preferred Plumbing, Heating and Air Conditioning