Petaluma Dentist Provides Educational Resource on Oral Health Care with New Website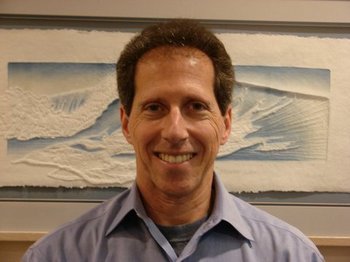 August 4, 2014 - Petaluma, CA - To help patients access important dental health information online, Dr. Himmelstein has made his practice's website a valuable resource for learning about the many preventive, restorative, and cosmetic treatments available.
As a cosmetic and family dentist for the Bay Area community, Louis H. Himmelstein DDS has announced the launch of a new, patient-focused website that is loaded with important up-to-date knowledge to help everyone achieve improved oral health. The website includes a links page with informative dental resources, as well as a frequently asked questions page, to address common concerns on topics ranging from oral hygiene to complex dental procedures.
Dr. Himmelstein explains, "An informative website allows patients to not only educate themselves about dental concerns or treatments, but also informs them about the benefits of having personalized dental care in our Petaluma office. We know that educated patients are those who most often have optimal oral health. Our website serves as a resource for both the patients we are currently helping to achieve their best dental health and those in our community who are seeking information or care from us for the first time."
The website contains interactive features, including educational videos and a photographic Smile Gallery to help patients of all ages make the most informed decisions about their dental care. Current and prospective patients now have access to knowledge about the treatments available, helpful dental links, before and after photos of procedures and other informative content when they visit the website. Some of the many preventive, restorative, and cosmetic dental services for children and adults offered by Dr. Himmelstein's office include:
Emergency dental care
Comprehensive examinations and treatment planning
Preventive cleanings
Oral hygiene instruction
Fluoride treatment
Dental sealants
Tooth colored fillings
Teeth whitening
Non-surgical periodontal (gum) treatment
Dental implant crowns
Implant-retained dentures
Porcelain veneers
Restorative crowns and bridges
Cosmetic full and partial dentures
Root canal therapy
Snap-On-Smile
Dental extractions
Bruxism (teeth grinding) treatment
The website also utilizes extensive search engine optimization techniques to reach patients and local consumers who are looking for relevant information about family and cosmetic dental care in Petaluma and surrounding areas. Dr. Himmelstein adds: "Our website serves a dual purpose. First, it allows us to have a resource online that is available 24/7 where our patients can learn more about treatments we perform and topics we discuss during dental appointments. In addition, the website also gives other members of the community and prospective patients the opportunity to gain knowledge about specific dental procedures. We have included a library of oral health information so patients can feel comfortable seeking treatment and know that we are reaching out to them with as much educational content as possible."
Louis H. Himmelstein, DDS
Dr. Himmelstein has been providing
family and cosmetic dentistry
for patients in Petaluma and the surrounding cities for over two decades, with his professional dental career spanning more than 35 years. He completed his undergraduate education at Long Beach State University and the University of California at Berkeley. After completing his dental doctorate from the prestigious Loyola University of Chicago in 1978, he was honored by selection to post-graduate dental studies at Mt. Zion Hospital and Medical Center in San Francisco. With a commitment to life-long learning, he has completed extensive continuing education courses that enable him to bring advanced dental techniques to patients of all ages. Utilizing an emphasis on patient education coupled with high-quality preventive, restorative, and cosmetic treatment, Dr. Himmelstein has kept his patients smiling for many years.
For more information on how you and your family can achieve optimal oral health, visit Dr. Himmelstein's website at smilespetaluma.com
Email Louis H. Himmelstein, DDS