Plano, TX CPA Firm Expands Office and Technology to Better Serve Clients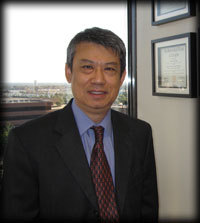 (PRLEAP.COM) August 6, 2014 - Plano, TX – Alex Tong, CPA & Associates have recently created a more spacious office environment equipped with secure technology, in their continuing efforts to provide individuals and businesses with comprehensive tax and accounting services.
Alex Tong, CPA & Associates is a Plano-based accounting firm that has recently undertaken several measures to improve their offerings to clients in their community.
The accounting firm has leased an office next door (merging and doubling their available space), upgraded their servers, and set plans in motion to add additional staff to their roster by the start of 2015's tax season.
Firm founder, Alex Tong, explains, "I've spent my career giving back to my community and clients and started these expansions so I could continue to support that mission. With a bigger office space, I can accommodate a comfortable working environment for both my current and new staff members, who will be joining us to support our valued clients through next
tax season
and beyond. With more qualified hands on deck, I can help more businesses and individuals sort out their finances for better futures."
Mr. Tong has also invested in an upgraded server network. Clients accessing his site for the convenient online portal can do so knowing that Mr. Tong's website is more secure than ever before. Their new server is located in a specially-designed area that is fortified against damage or tampering.
"We love that we can provide our clients with convenient online tools to help them manage their finances — we want them to continue to feel comfortable sharing their sensitive data with us. We upgraded our server system to better provide safe, secure online services," Mr. Tong added.
In addition to an expanded team for tax season and a more secure network, Mr. Tong's practice offers clients
personal financial planning services
, as well as tax planning and problem resolution, and QuickBooks set up and training.
About Alex Tong, CPA:
Mr. Tong received both his Accounting and Engineering degrees from University of Texas at Arlington and went on to earn his CPA certificate soon after graduation. He started his career as an Auditor with Blue Cross Blue Shield and subsequently worked for many nationally and internationally recognized companies, such as Methodist Hospital, John Peter Smith Hospital, Motorola, Siemens, TRW, Alcatel, and Fujitsu, and was a lead contributor in several local high tech start-ups. Mr. Tong feels strongly about giving back to his community and the country and contributes to charitable organizations. His firm provides outstanding service to clients based on his dedication to three underlying principles of good business: professionalism, responsiveness and quality.
For more information on the services available from Alex Tong, CPA & Associates, visit the website at cpataxinfo.com
Email Alex Tong, CPA & Associates