HVAC Brain Inc. Adds Range of Siemens Automation Components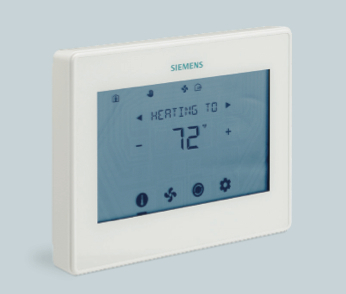 (PRLEAP.COM) September 11, 2014 - HVAC Brain, Inc. (
www.hvacbrain.com
), retailer of HVAC/R equipment and replacement parts, will now carry a range of Siemens automation components online. The selection of Siemens automation components offered by HVAC Brain includes a broad range of sensors, thermostats, and controllers, as well as other building automation system components.
High performance Siemens automation components are available for new installations as well as replacement for existing building automation systems. Utilizing Siemens automation components offer enhanced energy management capabilities to improve the overall efficiency of the facilities in which they are installed. As a global leader in building automation technology, Siemens manufactures reliable, long-lasting automation components which are trusted worldwide.
The addition of Siemens automation components adds to HVAC Brain's extensive offering of Siemens products, including
Siemens actuators and valves
. HVAC Brain is committed to providing a wide range of products and solutions which increases the options available to facility managers and HVAC/R industry professionals. HVAC Brain also offers dedicated support, available to assist customers with all product and application inquiries. All Siemens automation components offered by HVAC Brain are competitively priced and ship quickly.
To browse HVAC Brain's complete selection of Siemens automation components, please visit
http://www.hvacbrain.com/Siemens-Automation-Components-s/4814.htm
.
Why shop at HVACbrain.com:
HVAC Brain, Inc. is a fast growing retailer of HVAC/R equipment and replacement parts. At HVACbrain.com, HVAC professionals and maintenance managers can find wide variety of 'hand-picked' high quality HVAC products such as Solar Water Heaters, Heat Pump Hose Kits, Energy Recovery Ventilators, and HVAC coils. With HVAC Brain's tight vendor relationships, customers can choose and order products without worrying about the quality of products HVAC Brain offers.
Contact Info: HVAC Brain, Inc. 9545 Midwest Avenue, Unit A - Cleveland, Ohio 44125, 216-663-4822.