Hawthorne CPA Introduces New Office, Website, and Staff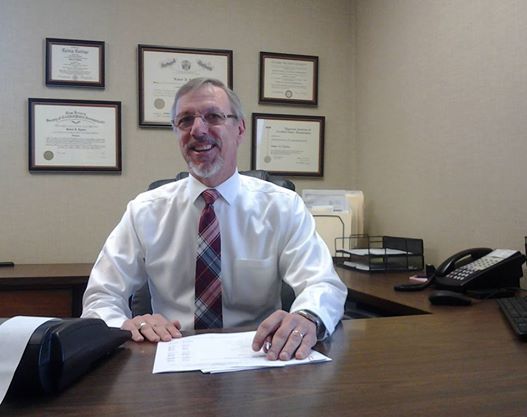 (PRLEAP.COM)
October 7, 2014 - Hawthorne, NJ
– Bob and Lori Fylstra have plenty going on in their New Jersey accounting firm. With a new innovative website, two new team members, and a remodeled office,
Fylstra & Fylstra, LLC
has made plenty of improvements that they want their Hawthorne clients to know about.
"Anne Ryan is one of new additions to our team," says office manager Lori Fylstra. "Anne comes to us with over 30 years of accounting experience and is available to help our clients with our
QuickBooks
technology, as well as start-up accounting."
Tyler Schipper is the second addition to Fylstra & Fylstra, LLC, coming to the team as an accounting intern. A senior at Ramapo College, Tyler has been continually contributing to the already cohesive accounting firm.
Additions to the Fylstra & Fylstra team also comes along with an updated office and a revamped website – all with the intention of serving their clientele in the best way possible.
"We wanted to create a website that was more user-friendly and that also helped strengthen our established community," says CPA Bob Fylstra. "Our clients can now keep in touch with our office by reading our weekly newsletter and utilizing our client portal."
Along with these new services, Fylstra & Fylstra LLC has also announced the remodeling of their Hawthorne office.
"We're always thinking about ways to improve and get better, and we thought it was time for an office upgrade," Bob added.
About Fylstra & Fylstra, LLC and Bob Fylstra
Fylstra & Fylstra, LLC is dedicated to helping business owners and individuals in the Hawthorne, NJ, area with their accounting needs. The firm, which is a part of the Hawthorne Chamber of Commerce, operates on three core principles: professionalism, responsiveness, and quality.
After Bob Fylstra received his MBA in Accounting from Rutgers University in 1979, he followed his father into the family business. He is a member of several organizations, including the New Jersey State Society of Certified Public Accountants and the American Institute of Certified Public Accountants.
For more information about Fylstra & Fylstra, LLC, please visit
cpafylstra.com
Email Fylstra & Fylstra, LLC