Stacking Chairs USA Announces Launch of New Retail Website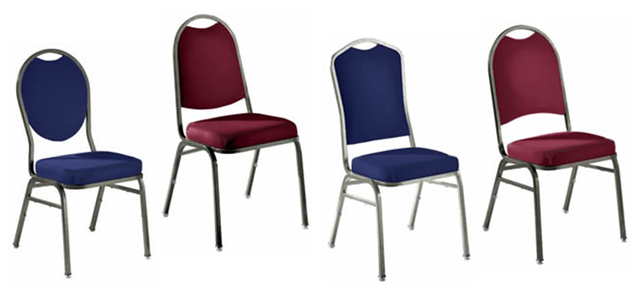 (PRLEAP.COM) October 7, 2014 - Stacking Chairs USA announces the launch of a customer-facing website where customers can purchase American-made stacking chairs at the best prices in the industry. The new site,
www.stackingchairusa.com
, offers a comprehensive catalogue and secure shopping cart, so customers can make their purchases easily and have the chairs shipped directly to their facilities.
These chairs, which are used for banquet halls, community centers, hotels, schools, churches, offices and clubs, offer the convenience of durable seating with easy storage options when not in use. Customers can now browse the entire Stacking Chairs USA inventory from the convenience of their home or office.
Stacking Chairs USA is known for its low prices. While the chairs are affordable, they are made from the highest quality materials, so the upholstery, frame and finish will hold up well for years of use.
"We are pleased to offer our customers the chairs they need at a price that fits most budgets" stated a company spokesperson. "Now, with the convenience of online shopping, companies across the country can benefit from our affordability and take pride in the fact that they are purchasing
American-made
products."
Stacking Chair USA has several different chair styles available to meet the decorating needs of their clients. They also offer multiple color patterns, upholstery types, frame types and finishes. The end result is a comprehensive catalogue of product choices.
"We are confident that our customer will be able to find exactly what they want, and now we have made it even easier to find it with our new site," said the company spokesperson.
About Stacking Chair USA
Stacking Chair USA sells stacking chairs used in hotels, conference centers, meeting halls and offices of all types. All products sold through Stacking Chair USA are made in America and feature quality products for durability and performance. Visit
http://www.stackingchairusa.com
to learn more, or browse available inventory.