Marquee Mortgage Clears Up the Common Myths about FHA Mortgages in Latest Video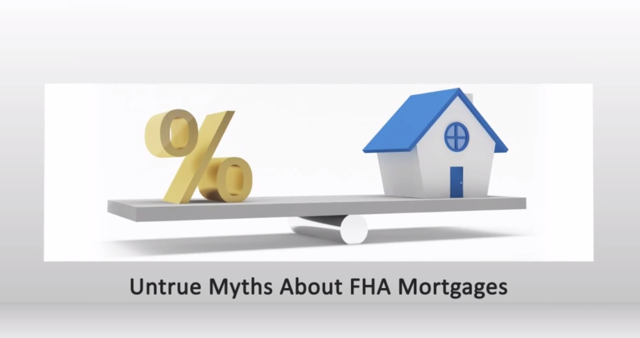 November 15, 2014 - For most people, financing the purchase of a new home is not an easy task. Luckily, there are several options made available to homebuyers. For potential buyers who find themselves on the margins of home ownership, a mortgage insured by the FHA is often a good choice. Learn how to separate the facts from fiction about FHA Mortgages with help from Marquee Mortgage's latest video, "Untrue Myths about FHA Mortgages."
FHA Mortgages are often one of the most valuable, yet misunderstood mortgage products made available to United States homebuyers. Don't let any common misconceptions keep you from being approved and make sure you are educated on what an FHA Mortgage provides for you.
First and foremost, it is important to understand that the FHA doesn't make direct loans. Instead, the FHA insures loans made by banks, credit unions and other lending agencies. With an FHA mortgage, the lender is reimbursed for a portion of incurred losses in the event that their loans default or move into foreclosure.
Secondly, FHA loans are available whether you are buying your first or your third home. While FHA mortgage loans are typically marketed as being "first-time homebuyer friendly," due to their low down payment requirements, anyone can seek out a loan insured by the FHA.
Another common misconception about FHA loans is that they require a typically high down payment. In fact, just the opposite is true. FHA mortgages require a down payment of only 3.5 percent with little strings attached, making it one of the most flexible mortgage options available to homebuyers. Overall, the long-term cost of your FHA loan depends on your loan size, the size of your down payment and the location of your new home.
If you happen to be turned down by one lender, don't let it derail your search. There is a variety of FHA loans available, so continue to search for the perfect one to help you finance your new home. Additionally, the FHA also offers home construction loans and special refinancing loans.
If you're in the market for a new home, consider how an FHA mortgage may be right for you by watching the video at
http://marqueemortgagellc.com/untrue-myths-fha-mortgages-video/
.
For an experienced mortgage team you can count on, turn to the experts at Marquee Mortgage. At Marquee Mortgage, we strive to find the best financial solution for our customers, helping them to better finance the home of their dreams. Learn more about what Marquee Mortgage to do for you by visiting
marqueemortgagellc.com
.
Email Marquee Mortgage, LLC