Local Racine Accounting Firm offers Unlimited Consultations along with Delivery Services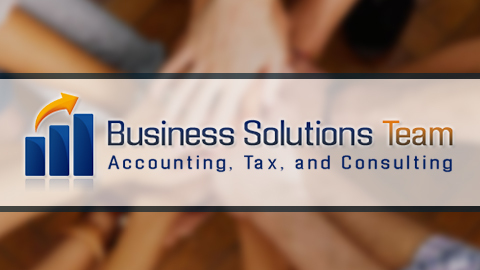 February 10, 2015 - Racine, WI –
The accounting professionals at Business Solutions Team, LLC are pleased to share their unlimited consultation services, as well as inform their new and existing clientele of their free pick-up and delivery services.
For the past year, the accountants at Business Solutions Team have offered
small business accounting
and individual accounting services with specialty areas in
veterinary
,
dental
, and
funeral home practices
. Each client also has the added benefit of consulting the CPAs whenever the need arises.
"Our goal is to know and understand the ins and outs of our clients' businesses," says Joseph Jester, owner and certified public accountant at Business Solutions Team. "The more consultations we host, the more frequent we communicate with our clients, which means that we're getting to know them on a more personal level."
The Racine accounting firm also offers free pick-up and delivery services for monthly accounting clients. Although the firm provides a secure and user-friendly client portal, as well as electronic communication, some clients feel more comfortable having their private files personally handled.
"As technology becomes more advanced, the means of communication become more extensive and practically unlimited," says Jester. "For some, this means a higher chance of sensitive documents becoming lost or viewed by unnecessary sources. We ensure our clients' peace of mind by offering pick-up and delivery services free of charge."
Free pick-up and delivery services allow clients and their accountants to remain in contact, but with the added reassurance of complete privacy. Clients can be sure their business is in the right hands with the unlimited consultations that Business Solutions Team offers, while also having a variety of options for communication.
About Business Solutions Team
With over 20 years of accounting experience, Business Solutions Team brings skills that guide companies and individuals toward a successful financial strategy. The company strives to customize their clients' financial experience to suit their needs specifically.
The accountants at Business Solutions Team, including owner Joseph L. Jester, have an extensive background in small business accounting, individual accounting, and start-up businesses. Each accounting professional understands how necessary it is to stay ahead of the curve, and uses their expertise to create such an outcome. Each CPA is a member of both the Wisconsin and American Institute of Certified Public Accountants and uses the latest resources in order to stay abreast of their clients' accounting needs.
For more information about Business Solutions Team, LLC visit
http://bstaccounting.com/index.php
Email Business Solutions Team