ButterflyNetRender 6: OSX Controller Complete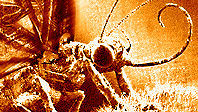 (PRLEAP.COM) March 20, 2015 - Liquid Dream Solutions today announces ButterflyNetRender 6, the newest version of a popular network rendering controller for Lightwave, Maya, Modo, Messiah Studio, 3DSmax, XSI, Digital Fusion, After Effects, Cinema 4D, Blender, 3Delight, VUE, Houdini, Mental ray, Nuke, Maxwell, Arnold, Terragen 2, MachStudio and more. The software provides 3D graphic artists with a pain-free way to set up a render farm for managing frame creation in graphic animations. The software is incredibly easy to configure and use.
Committed to software excellence, the development team keeps ButterflyNetRender current with technology changes by adding new features to meet the needs of the computer graphics industry. It is widely used throughout the industry to create animations and television shows. Below are the most important new features in ButterflyNetRender:
Major changes in version 6 include:
OSX Controller is complete!
Now you can setup the Controller on a OSX machine (windows machine not required)
Added Client Platform check feature – (check platforms are setup on the Client correctly)
Updated for Lightwave 2015.2
Updated for Lightwave 2015.1
Added 'Build Split frame' (button) in scene properties
Updated split frame feature
Updated Maya reader with Layer update
Added 'Test Batch' local controller option (test command line arguments)
And many more!
plus minor bug fixes to improve performance
ButterflyNetRender technology has been given credits by many industry experts, including those from 3D World Magazine, CGFocus.com, and Keyframe. Many companies use ButterflyNetRender - Including NASA! - A partial list of Animation Studios can be found at our website.
It's also been used to help create award winning animations:
'850 Meters' by THURISTAR -
http://www.thuristar.com/projects/850-meters/
'Abiogenesis' by Richard Mans -
http://www.abiogenesisfilm.com/
ButterflyNetRender 6 runs under Microsoft Windows 8/8.1 (32/64), Windows 7 (32/64), Vista (32/64), Windows 2008, Windows 2003, XP(32/64) and OSX 10.5(PPC/Intel). BNR Client also runs on OSX and Linux. The detailed information about the types of licenses and prices can be found at
www.liquiddreamsolutions.com
. Registered customers are entitled to free updates and technical support by email. Phone support is also available. An evaluation version of ButterflyNetRender is available from the Liquid Dream Solutions website.
About Liquid Dream Solutions
Liquid Dream Solutions is a Pacific NW-based technology company founded by software engineer Paul Lord in 2001. Over 15 years, Paul Lord has been working as a software architect designing mission critical applications. He has worked for Monolith Productions, a Seattle-based gaming company, on the A.I. development team for the game: Blood II. He has also worked as a programming consultant for Luxology on their graphics software: "Modo".
More information is available from
www.liquiddreamsolutions.com
.