Scottsdale Business Consultant Launches Campaign to Help Business Owners Sell Their Companies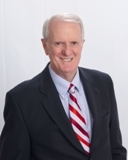 April 7, 2015 - Scottsdale, AZ –
Ron Oddo, operating manager of The Pm Group – Arizona, LTD, is set to begin a campaign that reaches out to small business owners with the information they need to sell their businesses the smart way.
Ron Oddo is a business consultant and
part-time CFO
with decades of experience and multiple professional certifications in financial planning and business consulting. In an attempt to educate small business owners in his community about the
exit planning process
, Ron is putting a direct marketing campaign into action. The campaign targets local small business owners, and gives them the opportunity to access free information on his website about exit planning, such as white papers and other informative content.
Ron explains, "Many business owners don't develop a plan to sell their business, which is a significant missed opportunity. After spending my career working with owners of small companies and specifically with physicians in private practice, I've developed strategies that help them successfully sell their businesses. My goal in helping business owners sell their companies is to first make them as profitable as possible."
Exit planning is designed to help firm owners pass their developed and profitable companies on to the next entrepreneur, as opposed to simply handing the business over to a family member. In properly planning for an exit, the business owner can improve their chances for walking away from the exchange with a profit, and the freedom to move onto their next business development project.
"So many people overlook the idea of exit planning," Rod states. "I hope that my efforts provide business owners in my area with exit planning information help them make good decisions about what to do with their company. My goal is to show businesses how to make decisions about the future of their companies in an educated manner."
For more information about exit planning strategy planning, visit The PM Group website at pmgtrs.com.
About Ron Oddo and The PM Group – Arizona, LTD
Since 1982, Ron has been operating manager of The PM Group – Arizona, LTD, working as an experienced financial advisor and business consultant. As such, Ron is able to create efficient exit plans for private business owners, and act as their financial leader or part-time CFO, when needed.
The PM Group specializes in providing business owners with financial services that focus on the goal of wealth accumulation. Their customized financial programs are designed around strategies that help enhance, protect, and conserve clients' wealth.
Email The PM Group – Arizona, LTD