Allegheny Attorneys Help Clients Understand the Pennsylvania Department of Transportation Point System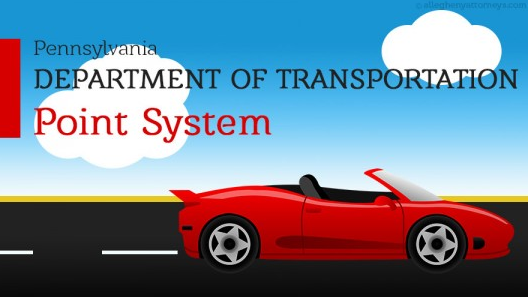 April 9, 2015 - If you are a licensed driver in the state of Pennsylvania, knowing how PennDOT's point system works can go a long way in helping you stay safe on the road and behind the wheel. Make sure you understand how Pennsylvania keeps its driving records with help from the lawyers of Allegheny Attorneys at Law.
PennDOT keeps a driving record for every licensed driver in the state. When you are convicted of various traffic violations, they add a point to your record. Depending on your age and how many points you've collected over the years, further actions may be taken by the state.
Typically, serious penalties begin to occur when a driver accumulates 6 or more points. First-time offenders of the 6 point limit are required to take and pass a special written point examination. If the driver passes this test, then 2 points will be removed from their record if they remain free of traffic violations for a 30-day period.
Second-time offenders face even more obstacles. After accumulating 6 points or more for a second time, a driver is required by PennDOT to attend a Departmental Hearing where an official examiner will review the driver's record. After the hearing, the examiner will issue a sentence, which could result in a 15-day suspension of your license.
If you surpass the 6 point limit for a third time, drivers are required to attend a Departmental Hearing once more to determine if a 30-day suspension of a license is validated by your past driving history. As always, failure to attend this scheduled hearing will result in serious penalties and license suspension.
In more serious offenses in which a driver has accumulated 11 points or more, a license will be automatically suspended for a period of time ranging from 5 days up to 1 year.
Safe driving is the only way to remove points off of your driving record. For every 12 consecutive months you avoid license suspension or committing a violation, 3 points are removed from your driving record. If you manage to bring your points down to zero once more and avoid violations for another 12 months, any future point accumulations will be viewed as a first-time offense.
Understanding the traffic court codes and violations in Pennsylvania does not have to be difficult. Learn more about how PennDOT's point system works by visiting
http://www.alleghenyattorneys.com/blog/infographic-pennsylvania-department-transportations-point-system/
.
If you are pulled over for a traffic violation and are facing violations in Pennsylvania traffic court, be sure to contact the experienced traffic law attorneys of Allegheny Attorneys at Law. Our professional Pittsburgh attorneys will fight to ensure that your rights are protected and help keep you on the road. To learn more about what our attorneys can do for you, please visit
http://www.alleghenyattorneys.com/default.htm
.
Email Allegheny Attorneys at Law, P.C.