Lothamer Expands IRS Fresh Start Program for Tax Problems in Toledo Ohio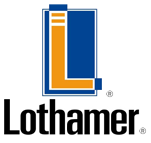 April 9, 2015 - Lothamer Tax Resolution, Michigan's leading tax representation firm, has expanded its business to Ohio. It opened a new office in Toledo Ohio following its recent expansion in Michigan.
The new office in Toledo is a full business tax resolution firm. It offers a broad range of services to assist with IRS Audits, unpaid taxes/ tax debt, wage garnishment, bank levies, tax liens and asset seizures, Offer in Compromise,
IRS fresh start program
, delinquent payroll taxes and business tax issues.
Founded in 1978, Lothamer has 11 offices across Michigan and Ohio. With Enrolled Agents, Tax Attorneys, and CPAs, Lothamer are able to accept and represent clients nationwide.
"We are proud to have more offices across the state of Ohio to foster close face-to-face relationships," said Jesse Lothamer, President and CEO of Lothamer Tax Resolution. "This focus on local representation, trust, and integrity fueled our growth from the outset, and it's what has made us the leading personal and business tax resolution firm."
The commitment is to restore clients' financial health and resolve their tax debt. Lothamer has helped thousands of clients settle their tax problems with the IRS and the State of Ohio.
If you can't currently pay the back taxes you owe-regardless of the amount of tax debt you have and how far behind you are-it's in your best interest to try to reach a resolution with the IRS or State.
Do you owe the IRS or State of
Ohio back taxes
or have
unfiled taxes
? If So, Lothamer offer's Free consultations to discuss Tax Debt Resolution options. Call (877)472-0021 or visit Lothamer's website
https://www.lothamer.com/Toledo/
to set up a free, face-to-face tax consultation in Toledo.
The new office is located at:
Lothamer Tax Resolution – Toledo, Ohio
5800 Monroe Street
Building E, Suite 1
Sylvania, OH 43560
Email Lothamer Tax Resolution