Wild Rooster Sauces To Attend The North Carolina Azalea Festival April 2015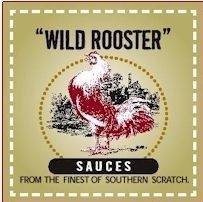 Myrtle Beach, SC April 10, 2015,-Wild Rooster Sauces is pleased to announce their attendance at the 68th annual North Carolina Azalea Festival in Wilmington, North Carolina. The show will begin on Friday, April 10, 2015 and end on Sunday, April 12, 2015. A number of Wild Rooster Sauces's award-winning products will be available for sampling and purchase at the Wild Rooster Sauces booth at the show. Wild Rooster will be in booth 452, located on Front Street between Grace and Chestnut Streets.
For more than 60 years the North Carolina Azalea Festival has attracted visitors from all over North and South Carolina. The entire festival lasts from April 8-12th and attracts over one million people. The street fair portion attracts over 200,000 visitors and lasts for three days April 10-12. For more information on the show please visit
www.ncazaleafestival.org
.
About Wild Rooster Sauces-Wild Rooster Sauces is based in the Myrtle Beach, South Carolina. Wild Rooster Gourmet Barbeque Sauces and Hot Sauces include Mustard Mania, Wild Tomato, Fiery Vinegar, KC Kicker, and Pawleys Island Sunburn Hot Sauce. Wild Rooster Gourmet Rubs enhance the flavor of meat and include Steak Rub with Peppercorns, Chicken Rub, Grill & Roast Rub, and Cajun Rub. Wild Rooster Gourmet Salsas and Dips are made from the finest vegetables, spices, and peppers available and include Southwest Salsa, Artichoke Spinach Dip Mix and Smoked Jalapeno. Wild Rooster Sauces' Gourmet products have received numerous awards from Kansas City's American Royal, Chili Pepper Magazine's International Zesty Foods Awards, America's Best Food Event, and Fiery Foods and BBQ Scovie Awards.
Press Contact:
Website:
http://www.wildroostersauces.com
Facebook:
http://www.facebook.com/wildroostersauces
Twitter: @WildRoosterBBQ
Newspaper:
www.BBQsaucenews.com
Email Wild Rooster Sauces