Spacious New Unit for Rent in Crystal Lake, Illinois for a Very Affordable Cost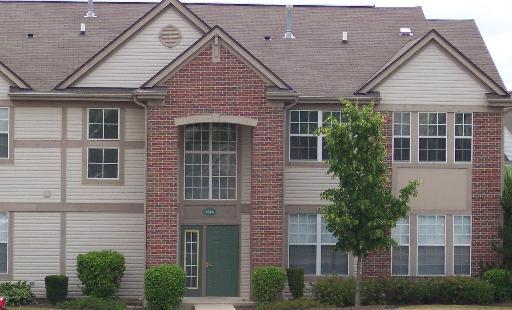 April 11, 2015 - The property is located in the Randall Village Condominiums at 1696 Claremont Dr., Unit C,
Crystal Lake, Illinois 60014
.
Crystal Lake is a small community located in McHenry County, about 45 miles northwest of Chicago. It derives its name from the lake of the same name, which is 1.6 miles from downtown Crystal Lake. The community is a short drive from O'Hare International Airport, and near major highways and interstates. The Union Pacific line provides easy access to the City, so Crystal Lake provides an opportunity to live in a small-town atmosphere, with access to the attractions to the large city.
There are over 1600 acres of parks and open space as well as Crystal Lake for fishing, boating, swimming, winter skating and many other recreational opportunities. Crystal Lake offers residents a variety of excellent, high-quality programs and services at one of the lowest municipal tax rates in the area. There is a fully staffed police department, three 24-hour fire/rescue stations and a street maintenance program as well as annual leaf and brush pick up. There is also a curbside recycling program.
There is plenty of opportunity for shopping with both nationally known stores and locally owned shops. There is also great choice in restaurants with many locally owned establishments and well-known places such as Panera, Chili's, IHop, Outback Steak, etc. The Raue Center for the Arts features major Broadway productions, community theater and more. There are also many attractions and festivals in Crystal Lake.
The city is almost 19 square miles and the 60014 zip code where this condo is located has a population of 48716, with 17454 households, of which 7321 have children. The median age of residents is 35.97.The population is equally male/female, and 65% of the residents are married.
Crystal Lake home for sale
median price is $168,950, and almost 40% of homeowners stay in their homes 5 years or more. Homeownership is high in Crystal
Lake, with 79% of residents owning homes, and 16% renting. Five percent are vacant.
The workforce is 79% white collar, and 21% blue collar. Services is the largest employer, followed by retail, manufacturing, finance, insurance and real estate.The average household income is $99,461.Most people drive to work at 92%, while the remaining people work from home or take public transportation.Crystal Lake is known for excellent schools. The residents of this condo will attend Indian Prairie Elementary (47), Lundahl Jr. High (47) and Crystal Lake South High School (155).
This condo features 2 bedrooms and 2 bathrooms, and has approximately 950 square feet. There are many updates including granite and brand new stainless steel appliances. There is a great view of 3 ponds from the unit. The condos offer a pool and exercise room. The monthly rent includes parking, scavenger, exterior maintenance, lawn care and snow removal. A 1 year lease is required and a security deposit equal to 1 month rent is required. Pets are allowed, (dogs and cats) up to 40 pounds.) This condo features central air, gas heat, dish washer and in-unit laundry.
John Herman, Managing Broker of
Property Up Inc
. is considered the
Best Barrington real estate broker
, who serves the entire city of Barrington and its surrounding areas. He has more than twelve years of experience in the local real estate market and is dedicated to providing his clients with exceptional services that assist them in obtaining the right home, for the right price. He holds a Master's Degree, as well as, an Accredited Buyer Representative Certification, a Short Sale Foreclosure Resource Certification, and is an Equator Short Sale Certified Platinum Member. His decade long commitment to providing each customer with individualized and prompt customer services has earned him the Five Star Professional Award for the past three years. In fact, his customer service ratings were so high, that John Herman has been ranked among the top 2% of real estate agents in the Greater Chicago Area. This distinguished honor speaks volumes about his strong commitment to his clients and his dedication to providing optimal services.