Bob Pagorek Named Chief Financial Officer of MV Transportation, Inc.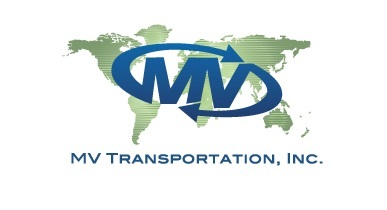 April 13, 2015 - MV Transportation, Inc. has named Bob Pagorek as Executive Vice President and Chief Financial Officer (CFO).
Bob joins MV after serving most recently as Vice President of Operations Finance at Navistar International Corporation. Navistar is a holding company whose subsidiaries and affiliates generate annual revenue of approximately $12.0 billion, primarily through the sale of commercial and military trucks, engines and buses that they manufacture. During his tenure at Navistar, Bob had outstanding results, improving and maximizing operational and production efficiencies. Also, Bob served as the company's Chief Information Officer, leading a staff of more than 600 employees and contractors.
Bob has transportation contracting experience as well. He spent a decade of his career serving in senior finance roles including as CFO for National Express and First Student/Laidlaw Educational Services.
"Bob's experience as both a financial and technology leader is very consistent with MV's new company focus and direction," said Brian Kibby, MV's Chief Executive Officer. "I believe his knowledge and specific expertise in the transportation industry will serve Team MV well. I am extremely excited about what he brings to the company."
"I'm thrilled to be joining MV and getting back into the transportation industry and specifically in a segment where caring individuals serve those in need in their communities," Pagorek said. "An opportunity like this doesn't come along often; I'm looking forward to joining Brian and the balance of Team MV to continue the legacy of success that was humbly started 40 years ago by Alex and Feysan Lodde."
About MV Transportation, Inc.
Headquartered in Dallas, MV Transportation, Inc. is the largest private provider of paratransit services and the largest privately-owned passenger transportation contracting firm based in the United States. The company employs more than 17,500 dedicated transit professionals in 146 locations around the world.
Email MV Transportation, Inc