Skokie Dentist Uses Minimally-Invasive Dentistry to Care for Patients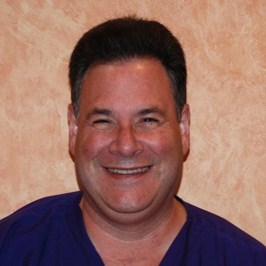 May 5, 2015 - Skokie, IL
– Michael A. Goone, DDS of Leading Edge Dental Center offers gentle dental treatments to patients in need of oral health care.
Minimally-invasive dentistry, or micro-dentistry, is an approach to oral health treatment that helps patients preserve more of their natural teeth. In many cases, traditional dental treatment methods, like drilling a tooth to place a filling, remove more healthy tooth enamel than is necessary. Dr. Goone is helping patients in his community get conservative, comfortable dentistry with minimally-invasive dental techniques.
Dr. Goone explains, "We take a targeted and precise approach to dental care, so that we are specifically treating problem areas on teeth, and are not affecting healthy tooth structures. Because we don't use dental drills, our patients don't need anesthetic to be comfortable during treatment. Our patients love that our method of treatment is gentle and conservative."
Leading Edge Dental Center's air abrasion technique takes the place of other dental equipment that is used to get rid of decayed parts of teeth. Air abrasion uses air-propelled particles to buff away damaged tooth enamel, creating a smooth and healthy tooth that is then able to be filled or accept a dental crown.
"I am able to control where the particles from our air abrasion tool are aimed," Dr. Goone adds. "In this way, we're only buffing away decayed portions of teeth. Air abrasion is also quiet; dental drills are noisy and can make some patients anxious, but micro-dentistry doesn't produce this effect. "
Dr. Goone and his team are committed to giving their community the best in dental care by providing high-tech dentistry that helps patients feel at-ease. In addition to micro-dentistry, Dr. Goone offers Invisalign®, Zoom! teeth whitening, digital dental x-rays, and same-day dental implants.
About Leading Edge Dental Center and Michael A. Goone, DDS
Dr. Goone grew up in Lincolnwood, IL and earned his DDS degree at the University of Illinois, College of Dentistry in 1983. After spending a few years providing care at an office in Peoria, Illinois, he returned to the Chicago area, where he has been providing dentistry in the communities of Lincolnwood (from 1986 through 2005) and now, Skokie since 2005.
He has taken over 1500 hours of continuing education classes and is an active member of the Academy of General Dentistry, the American Dental Association, and the Illinois and Chicago Dental Societies. Dr. Goone is also an Advisory Board Member of the Texas Institute for Advanced Dental Studies and is President of the Society for Advanced Micro-dentistry.
For more information about minimally-invasive dentistry and air abrasion, visit the website at leadingedgedentalcenter.com
Email Leading Edge Dental Center