Lincoln Crowne & Company Extends Australian 12 Foot Skiff Sailing Sponsorship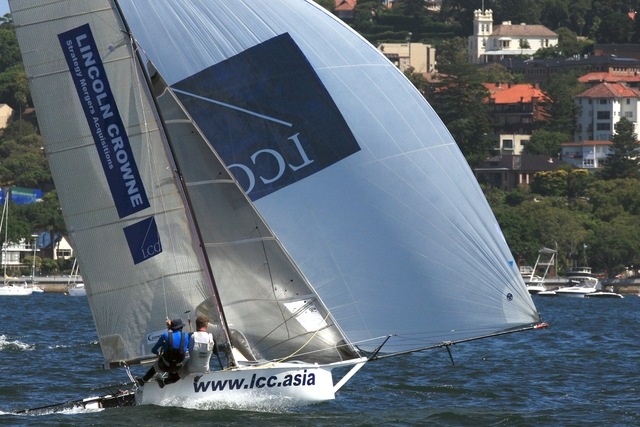 May 8, 2015 - The 12 Foot Skiff is one of the most exciting sailing craft on the planet today. Capable of reaching speeds of 50 Miles Per Hour on Water, this 2 man 12 foot long projectile is most at home on the waters of Sydney Harbour.
Boutique Mergers & Acquisitions Advisory Firm is proud to announce it has extended its sponsorship of its Championship winning Sydney based 12 Foot Skiff team for the 2015 / 2016 sailing season. Racing will again commence on Sydney Harbour in September 2015
"LCC has been sponsoring the 12 foot skiff class for over 5 years now, and we are really thrilled with being associated with an amazing team of Jonathan Temple and Richard Jones for the forthcoming season" Lincoln Crowne's Nicholas Assef commented.
"These skiffs are incredibly difficult to sail, require absolute precision and are exciting to watch. Nothing quite beasts the site of the LCC Skiff virtually flying down magnificent Sydney Harbour on a Sydney Summer Day " Nicholas Assef concluded.
the Lincoln Crowne 12 Foot Skiff will contest a full season of regattas, including competitions held in both Sydney and Brisbane, as well as other Australian and New Zealand locations from time to time. The Sailing season typically stretches for 5 months.
Lincoln Crowne & Company run a dedicated website following its skiff action which is located at
www.lincolncrownesailing.com.au
and for the 12 foot skiff class information can be found at
www.skiff.org.au
Email Lincoln Crowne & Company