Sherman Bridge Shares CoreLogic Economic Data, Strong Market to Invest in Dallas Real Estate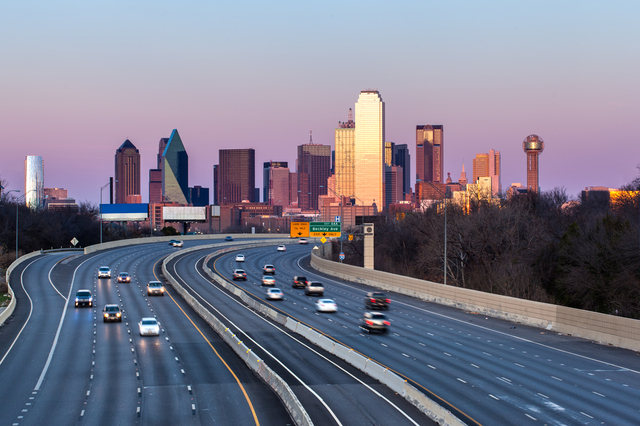 (PRLEAP.COM)
July 21, 2016 - Dallas, Texas:
This month, The Dallas Morning News published studies conducted in July by CoreLogic. These studies reflect rising prices of Dallas-area homes for the month of June, an increase of 9.3 percent in the month of May compared with levels one year ago. The hike in pricing for Dallas homes and a high demand for available housing is set to benefit real estate investors who bring their trade to Dallas.
The Dallas Morning News
has reported CoreLogic's studies, and they read impressively high numbers for the Dallas housing market. Data shows home prices are now at pre-recession numbers that have not been seen since 2007, and Dallas' increase has held well above the national gain of 5.9 percent from May 2015. This is likely driven by the highest resale activity in nine years, and a housing inventory that is still tight.
Nationwide economic reports released at the end of June shows Dallas
home prices were up 9.3 percent
in May, the same margin of growth that was seen in April. On a list of major US markets for home gains, this increase ranks Dallas second in the nation. The top slot awarded to Denver, CO, who has had a 10.3 percent appreciation year-over-year. In third place comes Los Angeles home prices with 6.9 percent appreciation.
This type of growth doesn't come without its share of housing stress, and with booming businesses and construction downtown, noticeable pressure has been placed atop an existing shortage of available homes. With little options for Dallas residents to locate affordable housing, the time has never been better to invest in Dallas real estate.
Sherman Bridge Lending
, a real estate brokerage firm aims to help house flippers and landlords take advantage of the current market, and, not only create a housing supply to help meet demand, but also provide a substantial profit for area investors.
Investors who buy damaged or foreclosed homes and flip them for profit can boost their ROI with such a hot housing market. Sherman Bridge Lending is helping provide relief for the strain on available housing, and also assist real estate investors in succeeding their investment goals by funding their Dallas property investments. With Sherman Bridge's comprehensive resources, investors can compare hard money loans to find the best deal, then personally see their
loan's term, point structure, and rate
in just a few clicks.
Sherman Bridge brings state-of-the-art tools to investors, and in just seven days they can receive the funds they need for their investment. Most banks will not finance repairs for an investment property, but Sherman Bridge provides financing for any level of distress. Investors are also given the opportunity to rent out their property with the option of 30 years to repay their loan.
Additional data forecasts home prices will continue to rise in Dallas by 5.3 percent in the coming year. However, a boom in development and employment can raise Dallas home price percentages to nearly double-digits in 2016. Home prices in North Texas have risen by about 40 percent in the last five years, currently reaching record levels.
Email Sherman Bridge Lending