Shop Insurance Canada says Protecting Communities from Speeding is good, but More Progressive Measures are needed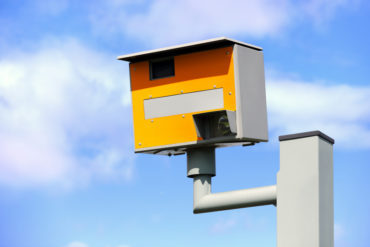 (PRLEAP.COM) November 18, 2016 - The Ontarian government is continuing its war on speeding. Liberal Premier Kathleen Wynne has announced a bid to introduce new legislation that would give individual municipalities in the province power to introduce automated speed enforcement (ASE) technology. If passed, the laws would allow communities to install speed cameras at community safety zones and around schools.
Shop Insurance Canada says that
protecting sensitive parts of communities
from traffic infractions is important.
"Speeding endangers lives every day. Protecting areas of municipalities that are high-risk is important, so the decision to increase speed camera technology is welcome. More importantly, giving municipalities the individual right to introduce ASE technology means deployment can be tailored to areas most at risk."
Wynne's plans were introduced through a
press release
issued by the Ministry of Transportation of Ontario (MTO). The legislation would include:
ASE, or photo radar, technology on municipal roads, which would take pictures of speeders' license plates "and is already used in many parts of North America and Europe";
The ability to create zones with reduced speed limits to decrease the severity of pedestrian-vehicle collisions in urban areas; and
A streamlined process for municipalities to participate in Ontario's Red Light Camera program without the need for lengthy regulatory approval.
"We have seen too many injuries and deaths caused by drivers who speed and endanger people's lives," Wynne said in the release. "Our intent is to give municipalities more tools to help keep people safe on our roads."
The MTO doubles down on Wynne's message by adding speed is among the biggest killers on roads in Ontario. The government division says that 14% of all fatal traffic accidents in the province during 2013 were caused by speed. That same year, three out of four speed-related collisions happened on municipal roads.
In the press release, the Ministry of Transportation points out that lowering the limit seems to reduce deaths. It points to "studies" that suggest lowering the driving limit from 50km/h to 40km/h in urban areas cuts deaths by half.
The release adds that "Ontario has heard from municipalities seeking to improve safety in their communities in the wake of collisions involving children, seniors, other pedestrians and cyclists and is proposing these changes as a result."
Wynne says that any revenue created from ASE technology will remain in municipalities. Speed cameras are controversial, especially within commercial activities. The Ontario Trucking Association (OTA) says it will attempt to adapt while issuing concerns about photo radar devices.
"Should this legislation pass, it attempts to deal with problematic issues associated with photo radar and concerns of the trucking industry, including issues associated with vehicle and trailer ownership and the payment of fines."
Progressive Approach
Shop Insurance Canada acknowledges that speed cameras a necessary, but the company says more progressive measures are needed to tackle speeding.
"Like other infractions such as distracted and impaired driving, governments, insurance companies, and awareness groups need to think with a wider scope. While speed cameras are a deterrent, they also only encourage motorists to slow down in specific area.
The increasing usage based insurance model presents an opportunity for providers. Companies should encourage customers to adopt telematics devices in their vehicles. This technology allows customers to save money, while it also lets insurance companies monitor driving habits. If customers know premiums will rise for speeding, many would refrain from driving too fast.
As always, we also encourage awareness programs and education as methods to implement alongside any legal deterrents like speed cameras."
About Shop Insurance Canada
Shop Insurance Canada is a Toronto based company that specializes in delivering the best auto insurance products to customers around Ontario and Canada. The online quoting tool uses an engine that is easy to use and accurate enough to deliver the best
auto insurance quotes
from over 25 of Canada's leading providers. Shop Insurance Canada also offers expert advice on the auto insurance industry, as well as guides and news to help customers find the best deal possible.
Shop Insurance Canada works hard to bring all the latest insurance news to customers. We believe that understanding the industry starts with knowing what is happening day to day. Our customers and readers are hugely important to us, and we want them to get the best deals by being involved in the industry. If you have any interesting insurance topics or stories, let us know and we will be happy to look into it and write it up.
Perhaps you have a funny story about your premium evaluations, or maybe a genuine worry about the state of insurance in Canada. Shop Insurance Canada wants your voice and story to be heard, so get in touch with us via our official contact page.
Shop Insurance Canada
1003-60 Bathrust St.
Toronto, Ontario
M5V 2P4
Canada
416-913-0151
Email Shop Insurance Canada