HVAC BRAIN Now Carries Fireye Products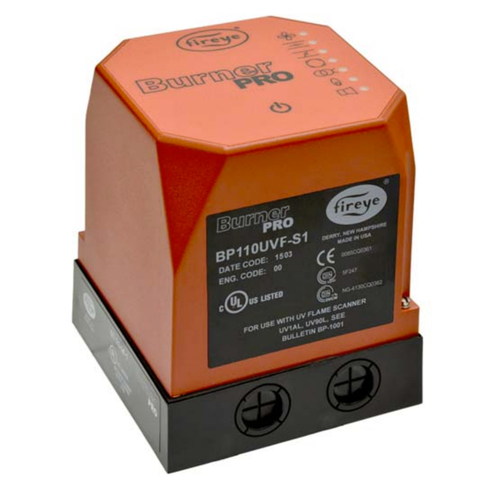 (PRLEAP.COM) January 12, 2017 - HVAC BRAIN, Inc. (
www.HVACBRAIN.com
), retailer of HVAC/R equipment and replacement parts, will now carry Fireye burner control products and replacement parts. This product expansion will allow HVAC BRAIN to serve the needs of customers in the commercial and industrial burner space.
Fireye is an elite manufacturer of burner management systems and flame safeguard controls. Their products are used worldwide in commercial and industrial applications, in facilities such as power plants, public buildings, food processing plants, and petrochemical facilities, among other applications.
Fireye designs, fabricates, and tests their complete line of equipment in advanced facilities. Fireye is composed of twenty offices worldwide, employing leaders in the combustion control and flame safeguard industries to bring superior products to market.
HVAC BRAIN is pleased to add Fireye products to their already expansive online offering of combustion control products. This addition will provide HVAC BRAIN customers with a wider selection of products to best fit their needs.
HVAC BRAIN's selection of Fireye parts includes:
BurnerLogix Burner Management Control Systems
BurnerPro Burners
D-Series Burner Management Controls
Flame Controls
Flame Scanners
Flame Sensor Modules and Flame Monitors
Insight Scanners
M-Series and MB-Series Flame Safeguard Controls
MB Series Multi-Flame Control Systems
UV Scanners
Simplicity Integrated Flame Scanners
To shop HVAC BRAIN's online offering of Fireye components, please visit
http://www.hvacbrain.com/fireye/
.
Why shop at HVACBRAIN.com:
HVAC BRAIN, Inc. is a fast growing retailer of HVAC/R equipment and replacement parts. At HVACBRAIN.com, HVAC professionals and maintenance managers can find a wide variety of 'hand-picked' high quality HVAC products such as air conditioning units, actuators and valves, compressors, motors, and coils. With HVAC BRAIN's tight vendor relationships, customers can choose and order products without worrying about the quality of products HVAC BRAIN offers.
Contact Info: HVAC BRAIN, Inc. 9545 Midwest Avenue, Unit A - Cleveland, Ohio 44125, 216-663-4822,
info@HVACBRAIN.com
.