Network Control CEO and President Mark Hearn to Speak at Upcoming AOTMP Conference in Orlando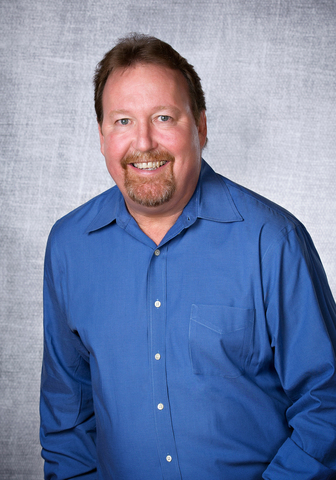 (PRLEAP.COM) April 4, 2017 - Network Control, a pioneer and leader in Telecom Expense Management (TEM) managed services, today announced that Network Control CEO & President Mark Hearn will be speaking at the Annual AOTMP Conference in Orlando, FL on April 10. Each year AOTMP gathers to discuss best practices, the evolving industry and changing needs of the enterprise as it relates to this ever-growing industry.
Both enterprise and vendor environments know that the keys to an effective and successful business relationship are consistent service delivery, collaboration and both sides working as partners toward common goals. Mr. Hearn's panel discussion pairs vendor and enterprise veterans who will share their perspectives and experiences in an interactive session designed to share best practices to make successful vendor/enterprise partnerships.
"A healthy and collaborative vendor-enterprise relationship is vital but not always achieved," stated Mr. Hearn. "A win-win is not difficult to build, but it requires, time, focus and fact-based discussions. I look forward to exploring this topic with my fellow panel members."
About Network Control
For nearly 20 years Network Control has been a recognized leader in managed services that enable businesses to reduce and better control their voice, data, conferencing and wireless costs while improving the overall communications infrastructure. Companies have seen a six-month payback and typical ROI of 250-400% under the Network Control business model. The company has also pioneered Global TEM, a next generation services model that reflects the increased complexities of communications and its merger into the broader corporate IT infrastructure for companies with international footprints.
Network Control's customers range a variety of industries and sizes from mid-size to large enterprises. More information can be found at
www.network-control.com
About AOTMP
AOTMP began operations in 2003 after key management team members sold their telecom bill auditing company, which was the largest in the country at the time. Through bill auditing, these visionary leaders realized that although they were helping clients fix their telecom billing errors and recouping money, the same issues would arise over and over again; as they were simply finding the same money every few years and not correcting the root of the problem. Thus, the bill auditing company was sold, and AOTMP was born.
The key behind AOTMP is in the data collection from enterprise telecom environments all around the globe. By utilizing data collected from our database of over 100,000 companies, AOTMP has determined what works and what doesn't work in any telecom environment. That data is continually assembled into best practices and industry standards (best practices adopted by 75% of the organizations become industry standards), which have been assembled into AOTMP's proprietary Efficiency First® Framework. This Framework is similar to a Lean Six Sigma, ISO or ITIL approach, but is specific to managing a telecom environment.
Today, working with enterprises, small to medium businesses, public sector organizations and their telecom vendors, AOTMP drives efficiency, performance and productivity to a new standard in fixed and mobile telecom environments while transforming this spend category from an operating expense into a strategic asset used to drive business results. AOTMP is the Authority on Telecom Management Practices.