Distracted Driving is Becoming an Unwinnable War Argues Shop Insurance Canada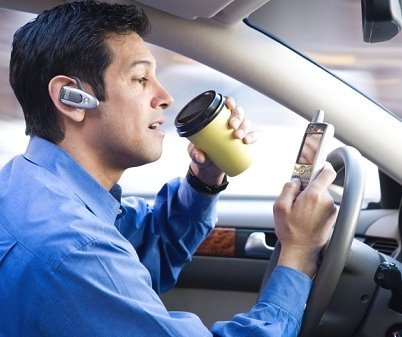 (PRLEAP.COM) May 3, 2017 - Distracted driving statistics in Toronto continue to show more drivers are using mobile phones and driving while distracted in the city. However, auto insurance expert, ShopInsuranceCanada.ca, says the problem is not Toronto's or even Canada's. There is a global war against distracted driving, and it is a war that is being lost.
Toronto police are continuing to battle distracted driving, but admit it is a battle that is currently being lost. Despite launching several campaigns to combat distracted driving over the last year, the city says distracted driving figures for the first quarter of 2017.
In its latest quarterly traffic services report, Toronto police show the officers issued 1,840 tickets for distracted driving between January and March. This represented a significant climb from 1,345 last year, or a 37 percent hike.
"When you are driving a motor vehicle, you essentially have control of a two- to three-thousand-pound missile" Const. Clint Stibbe from Toronto Traffic Services told AM 640. "If you don't have control over that at all times, the devastation can be tremendous."
He adds that numbers have been increasing for several years. Indeed, Toronto only experienced a brief decline in numbers when it first introduced its 2009 distracted-driving legislation.
"We had an annual low of around 12,000 tickets a couple of years ago, and even last year, it was at the 15,000 mark," said Stibbe. "The recent numbers are disturbing in the sense that we're on track for more in 2017, and it's not due to any new legislation that drivers need to re-familiarize themselves with."
Distracted driving in Toronto carries a fine of $495 and three demerit points, while beginner drivers can be suspended for 30 days and 60 days for a second offence. There is still a call from numerous groups for penalties to be harsher, including instant driver bans. Motorists will currently have their license revoked if they are convicted of distracted driving three times.
Shop Insurance Canada is an auto insurance provider and expert that has watched governments and authorities slowly wake up to the problem of distracted driving. Despite efforts to curb the driving habit, it seems motorists are willing to flaunt the law and continue using mobile devices behind the wheel.
"It is worrying that all of the amazing work being done by awareness groups appears to be failing. Governments and police are more proactive in stopping distracted driving than they have ever been, but it could be a case of acting too late. Smartphone use is so ingrained in drivers at a social level that breaking the habit will be hard.
Authorities woke up to the true dangers of distracted driving too late. This issue should have been tackled 15 year ago. Hindsight is a wonderful thing, but the war on distracted driving is getting harder to win."
The insurance expert does say there is potentially a way for the surge of distracted driving cases to be curbed, but it will take a tough line from insurance companies and authorities.
"Distracted driving is not just a problem for Canada. We are seeing a rise in cases on a global level, with more injuries and deaths each year.
"We have long argued that drivers are simply not afraid of the consequences of distracted driving. While impaired driving is also an issue, for the normal conscientious driver, it is seen as completely taboo … you should never drink and drive."
"Those same conscientious drivers do not feel the same about distracted driving. A social stigma needs to be created around the infraction … there should be no excuses. Insurance companies must hit distracted drivers hard with prohibitive premiums. However, they can only act once governments increase penalties. A case could be made for instant license suspensions for any distracted driving infraction."
About Shop Insurance Canada
Shop Insurance Canada is a Toronto based company that specializes in delivering the best auto insurance products to customers around Ontario and Canada. The online quoting tool uses an engine that is easy to use and accurate enough to deliver the
best auto insurance quotes
from over 25 of Canada's leading providers. Shop Insurance Canada also offers expert advice on the auto insurance industry, as well as guides and news to help customers find the best deal possible.
Shop Insurance Canada works hard to bring all the latest insurance news to customers. We believe that understanding the industry starts with knowing what is happening day to day. Our customers and readers are hugely important to us, and we want them to get the best deals by being involved in the industry. If you have any interesting insurance topics or stories, let us know and we will be happy to consider it and write it up.
Perhaps you have a funny story about your premium evaluations, or maybe a genuine worry about the state of insurance in Canada. Shop Insurance Canada wants your voice and story to be heard, so get in touch with us via our official contact page.
Shop Insurance Canada
1210 - 141 Adelaide St. W
Toronto, Ontario
M5H 3L5
Canada
(905) 266-0533
Email Shop Insurance Canada