The DPP Scales, Secures, and Optimizes Microsoft Exchange with KEMP Virtual LoadMasters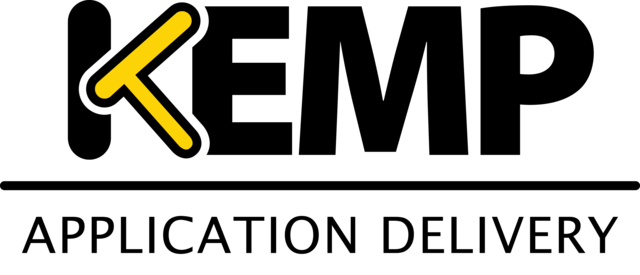 (PRLEAP.COM) May 16, 2017 - Defensoría Penal Pública de Chile (DPP) is a public service office under the supervision of the President of the Republic through the Ministry of Justice. Its primary purpose is the defense of the accused and defendants in the Chilean criminal justice system.
The Challenge
- A strategic objective of the DPP is to ensure national coverage of the public criminal defense service through active collaboration between government entities, stakeholders, and users of its services. Its corporate mail service provides a critical communication channel for the organization to maintain and enhance its nationwide coverage.
With the participation of 4,000 active users coordinating across national territories via its corporate mail service on a 24/7 basis, it became apparent to the DPP that they needed to strengthen their existing Microsoft Exchange 2010 environment with a load balancing solution.
Solution
- The DPP conducted a market study on ADCs and Load Balancers and found that KEMP offered the optimum mix of price vs. performance capabilities. In addition, the fact that KEMP is a Microsoft Certified Gold Partner gave the DPP the added confidence to choose KEMP as their preferred vendor.
The DPP consulted its long-standing service provider Logiciel Chile S.A. to seek guidance on the optimum KEMP LoadMaster solution that would not only meet their current needs but also guarantee high availability, enhanced security and optimized performance to deliver on its strategic objectives going forward.
Following a technical planning and scoping session in which an analysis of the DPP's architecture and sizing was undertaken, it was recommended that the DPP takes two VLM-5000s to ensure high availability, 24x7.
"KEMP's LoadMaster combines versatility with ease-of-use and speed of deployment while integrating seamlessly with Exchange. The LoadMaster intelligently and efficiently distributes user traffic, and offloads plus accelerates Layer 7 applications to optimize web and application servers, ensuring that users receive the best experience possible," says Carlos Ibañez, CEO Logiciel Chile, KEMP Center Partner.
Implementation
- As the DPP was dealing with a KEMP Certified Partner, it gave them the confidence to proceed forward with the deployment of the LoadMasters knowing that the partner could fulfill ongoing local support requirements and deal with any queries that arose, as the DPP had no prior in- house experience with a load balancing solution.
"The implementation of KEMP's Virtual Appliance VLM-5000 came at a very low expense, and the installation was very intuitive and easy to handle. As for the configuration, we utilized the Outlook, OWA, Anywhere and ActiveSync client templates offered by KEMP Support, which allowed us to reduce administration and speed up the deployment greatly," says Guillermo Briceño Páez, DPP IT & Insights Manager.
A KEMP trained Logiciel Chile S.A. team was also on hand to ensure the success of the deployment and provided training to DPP administrators on how to reap the benefits of the LoadMasters' rich feature set.
Conclusion
- The choice to acquire the KEMP VLM-5000 LoadMaster proved to be the optimum solution for the DPP, permitting them to increase robustness, achieve high availability and scalability in their Microsoft Exchange environment combined with a very low investment in technical deployment hours, at an unbeatable price/performance ratio.
"By choosing the KEMP LoadMaster, the DPP has now consolidated their Exchange infrastructure into a highly available, securable and scalable environment with the added reassurance that a local KEMP Certified Partner, Logiciel Chile S.A. is on hand to provide ongoing local technical support." says Dave Rendon, KEMP LATAM Channel Account Manager.
KEMP Technologies
With over 40,000 worldwide deployments, KEMP Technologies is the industry leader in advanced Layer 2 – 7 Application Delivery Controllers (ADC) and application- centric load balancing. KEMP is changing the way modern enterprises and service providers are building cloud enabled application delivery infrastructure.
Over the past decade, KEMP has been a consistent leader in innovation with a number of industry firsts, including high-performance ADC appliance virtualization, application- centric SDN and NFV integration, innovative pricing and licensing models and true platform ubiquity that can scale to support enterprises of every size and workload requirement.