International Wireless Communications Expo Hosts the Next-Generation of Critical Communications Professionals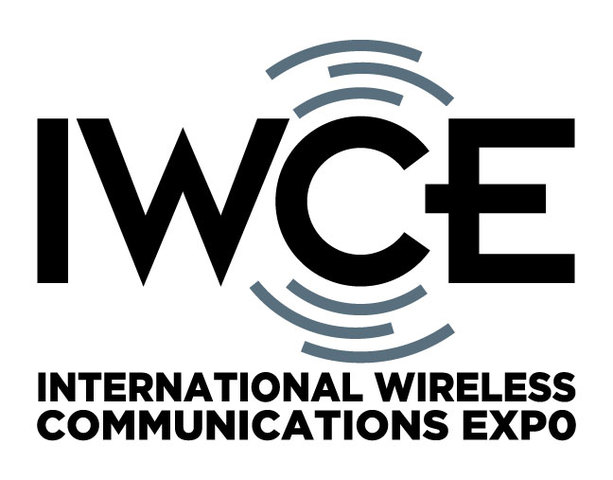 (PRLEAP.COM)
ETA International, the Radio Club of America and AFFCE Collaborate with IWCE to Offer IWCE 2018 Scholarships
ATLANTA, February 15, 2018 –
International Wireless Communications Expo (IWCE)
, the premier annual event for communications technology professionals, is joining forces with ETA International, the Radio Club of America and the Association for Federal Communications Consulting Engineers (AFCCE) to bring the next-generation of critical communications professionals to IWCE 2018 to provide them with training and introductions to industry professionals as they create a blueprint for careers in the wireless communications industry. IWCE will take place March 5-9, 2018 at the Orange County Convention Center in Orlando, FL.
"The critical communications industry is growing by leaps and bounds. And we're very excited that the next-generation of professionals – tomorrow's leaders – are attending IWCE as a catalyst to grow their careers," said Stacey Orlick, IWCE's Director of Community and Conference Content. "We look forward to having these outstanding individuals attend IWCE to help them prepare for careers in our industry."
The 2018 IWCE Scholarship Awards winners include:
Spencer Williams, a student at A&M Consolidated High School in College Station, TX has been awarded the ETA Student Scholarship. A cancer survivor, the entirety of patient care held under the umbrella of wireless communication amazes Williams and has brought about changes in his academic career. He takes telecommunications and networking class to increase his understanding of wireless and wired communications.
Lukas C. Pinson, CETsr, a Motorola Solutions Systems Technologist in Chandler, AZ has been awarded the ETA Veteran Scholarship. He will attend the Microwave Radio Technician training workshop to help Pinson become more familiar with the fundamentals of microwave communications. An ETA Senior Certified Electronics Technician, Pinson has earned ETA certifications in basic electronics, wireless communications, antenna systems, radio frequency (RF) interference mitigation and computer service. Pinson has 16 years of combined experience in IT and communications with the U.S. Army, Department of Emergency and Military Affairs and the Arizona National Guard.
Ruth Willet, KM4LAO, has been awarded the Radio Club of America's Young Achiever's Award. Willet is a sophomore at Kettering University, in Flint, MI, majoring in Mechanical Engineering and Engineering Physics. She alternates academic terms at school with a co-op job at Textron Specialized Vehicles in Augusta, GA. Willet, an Amateur Extra class Amateur Radio operator, volunteers at many community events and has received several operating awards and college scholarships.
Rafida Zaman, a Ph.D. student at University of Missouri, Kansas City, MO has been awarded the Association for Federal Communications Consulting Engineers (AFCCE) Student Scholarship. Zaman has completed a Masters in Electrical and Computer Engineering, with a thesis on Cognitive Radio Networking. Zaman is currently working on a Ph.D. in Telecommunication and Computer Networking. Zaman's research subject is V2V (Vehicle-to-Vehicle) communication and Zaman is working on the Kansas City-Smart city project in traffic management, auto vehicle project and data management. Zaman has been awarded multiple scholarships from AFCCE in the past.
The scholarship criteria and winners are selected by each of the associations. IWCE covers all travel expenses for scholarship winners and will provide a complimentary Premium Package conference pass, which includes access to IWCE's five-day conference program.
Earlier this month, IWCE announced the second annual IWCE Young Professional Award winners. The award showcases the next-generation of leaders in the communications technology industry who are shaping the future of the industry. To view the list of up and coming young professionals,
click here
.
To register to attend IWCE's 2018, visit:
www.iwceexpo.com/register
.
Use promo code PRESS for 20% off any IWCE conference package, 10% off ETA Training and Free Exhibit Hall.
Media interested in obtaining media credentials, email
press@iwceexpo.com
.
For additional information on IWCE, visit
iwceexpo.com
. Stay connected with @iwceexpo on Twitter and Facebook and be sure to follow our LinkedIn
company page
.
ABOUT THE INTERNATIONAL WIRELESS COMMUNICATIONS EXPO (IWCE)
IWCE (International Wireless Communications Expo) is the premier annual event for critical communications, featuring an exhibit hall with over 400 exhibitors and a five-day comprehensive conference program. Over 7,000 individuals attend from a diverse group of industry professionals including product distribution, government, public safety, critical infrastructure, business enterprise and more. IWCE 2018 will be held March 5-9 in Orlando, FL. For more information, visit
www.iwceexpo.com
.
About Informa
IWCE is part of Informa, the international business intelligence, academic publishing, knowledge and events group. Informa serves commercial, professional and academic communities, helping them connect and learn, and creating and providing access to content and intelligence that helps people and businesses work smarter and make better decisions faster.
Informa has over 7,500 colleagues in more than 20 countries and a presence in all major geographies. It is listed on the London Stock Exchange and is a member of the FTSE 100.
About ETA
Since 1978, ETA has delivered over 200,000 professional certifications. ETA certifications are widely recognized and frequently used in worker job selection, hiring processes, pay increases, advancements, and often required as companies bid on contracts. ETA's certifications are personal and travel with the individual, regardless of employment or status change and measure competencies of persons, not products or vendors. All ETA certifications are accredited through the International Certification Accreditation Council (ICAC) and align with the ISO-17024 standard.
www.eta-i.org
About Radio Club of America
Founded in 1909, the Radio Club of America, a non-profit organization, is the oldest group of wireless communication professionals in the world. Its members are dedicated to the wireless art and science for the betterment of society.
Association of Federal Communications Consulting Engineers
The Association of Federal Communications Consulting Engineers was founded as a professional association of communications engineers practicing before the Federal Communications Commission. The purpose of the Association is to aid and promote the proper federal administration and regulation of those engineering and technical phases of communications which are regulated by the Federal Communications Commission, to uphold the honor and dignity of engineers before the Federal Communications Commission, and to provide for the mutual improvement and social intercourse of the members of the Association. In its primary function, the AFCCE monitors the technical policy of the FCC to ensure that the agency's regulations coincide as closely as possible with sound engineering principles.
###