BlueCamroo Introduces Website Builder & Manager in Its CRM & Project Management System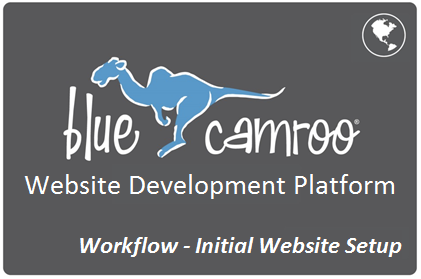 (PRLEAP.COM) Website designers and web development agencies now have access to even more power and versatility as BlueCamroo announces the addition of its
robust website builder
to its already valuable Customer Relationship Management (CRM) and Project Management System.
The new BlueCamroo Website Development Platform (WDP) is a world-class system that assists users in creating and managing unlimited websites for their company or clients with sought-after features and flexibility to grow the website in the future. In addition, a direct connection of the Website Development Platform to BlueCamroo Projects enables more coordinated and
efficient web project management and delivery
. Web development agencies and digital marketing agencies will also be able to manage their clients' websites from the WDP Dashboard in BlueCamroo.
This new combination provides not only the tools to build brilliant and effective websites but also helps users and web development agencies run their business.
The Ability to See Websites Through Complete Development
"BlueCamroo's Website Development Dashboard gives developers complete control of their websites as each is developed via one easy-to-use dashboard," states Tomek Maszkiewicz, President & CEO of BlueCamroo, Inc. "You can check the status of multiple website projects quickly at a glance, track websites through development, analyze live website performance, and even view and pay for hosting services, all through the WDP dashboard," added Maszkiewicz.
BlueCamroo's Website Development Platform provides valuable features including:
Unlimited Websites. Build the number of websites, landing pages, and eCommerce stores you need to be effective for your company and your clients. Add any of the available powerful modules to your websites as needed.
Connect Websites to Projects. Open projects are connected so users can see how much each is worth and how much has been paid by the client.
Check on the Performance of Web Sites. View the current performance and historical usage of each website under your control.
Take Advantage of Private SSL Certificates. Secure websites get a ranking boost from search engines like Google. SSL Certificates offer website visitors a more secure experience and the WDP dashboard allows the creation of CER files needed to apply for an SSL certificate. Once they have been approved they are easily installed from the WDP dashboard.
BlueCamroo's WDP dashboard not only allows the creation of world-class websites but also allows creators to manage them better throughout the entire website development process. Users are also able to connect their websites to BlueCamroo's powerful workflow automation engine that will trigger actions within the system to nurture new leads and opportunities and better serve their customers.
Core Components for Site Construction
BlueCamroo's core components give developers access to a multitude of tools to create vibrant and productive websites easily. They include an easy-to-use Content Management System (CMS) to manage the content on your sites, the framework that controls templates, pages, Cascading Style Sheets (CSS), forms, customer databases, and more. A handy Site Search feature allows visitors to discover for themselves the content of your website.
Along with these core components, added features include:
Full eCommerce capabilities
Blogging and Content Management
Sharing Images through an Image Gallery
Event Calendar
Banner Ad Management
Job Boards
The Website Development Platform is now included as standard for all BlueCamroo subscribers. For those who would like to learn more about BlueCamroo,
visit BlueCamroo.com
.
About BlueCamroo
BlueCamroo is a world-class Online Project Management, Business Process Automation, and CRM Software that tracks, automates, coordinates, and delights your customers and employees from the beginning of a sale to the completion of a successful and profitable customer project.
BlueCamroo is designed to help small and medium-sized businesses increase their profitability, while also reducing time and cost spent on internal and external resources. This is accomplished by designing the software to make it simple and easy to collaborate, communicate, and manage both a company's employees and their customers.