Encompass Inspections Featured on Travel Channel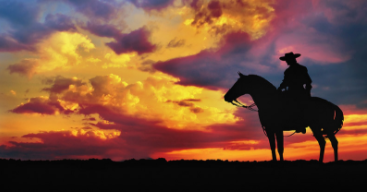 (PRLEAP.COM) Arizona company Encompass Inspections, known for using multiple technologies for subsurface investigations, recently aided Travel Channel show Expedition Unknown in an underground search with a historic twist.
The show follows host Josh Gates as he investigates the world's most enduring legends and mysteries.
In a recent episode regarding legendary outlaw Butch Cassidy
and the location of his grave, Encompass Inspections delivered cutting-edge technology to conduct the search.
"We were honored to be part of this project and certainly floored when our team actually found an anomaly right in the location they suspected Butch Cassidy's body," stated Lance Jehn, President of Encompass Inspections. Jehn continued, "It was great working with the Travel Channel on such an interesting project with such historical significance!"
In addition to traditional applications in construction, technologies like ground-penetrating radar (GPR) are commonly used by law enforcement to find unmarked graves and for other forensic work. Subsurface search technologies locate, measure and determine depths of items underground, in soil or in concrete.
Chosen for its exceptional search capabilities,
Encompass Inspections scanned
a large area of a mountainside in Johnnie, Nevada. The mountain's old mine is where some allege Cassidy was buried 100 years ago.
After identifying multiple potential gravesites
, the Encompass team narrowed the search to a particularly promising site, which happens to correspond to eyewitness accounts and historic photos.