Picture-Perfect Presentations available in QuickScore and Scoreboard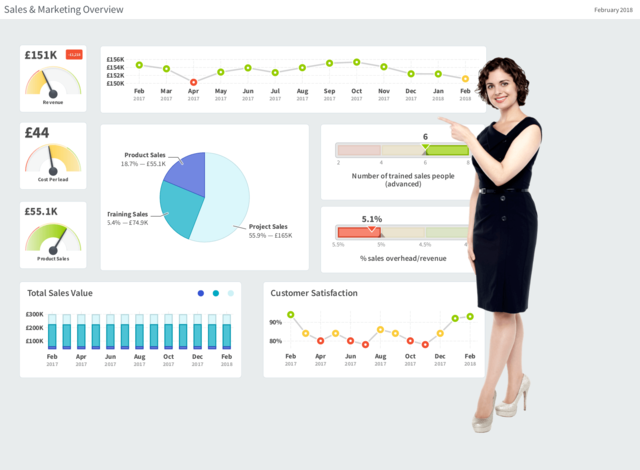 (PRLEAP.COM) Providing picture-perfect presentations from web-based applications has long been a problem for 'cloud' based application providers. This is no longer the case for
QuickScore
and
Scoreboard
the two leading scorecard and KPI management systems provided by Intrafocus Limited.
The QuickScore* and Scoreboard* development team has always been recognised in the market as an organisation that takes advantage of new technologies as soon as they arrive. This has certainly been the case when developing the
presentation export facility
.
"We are very excited about this new functionality" explains Clive Keyte, director at Intrafocus, "Most cloud-based applications do not export their output to presentation or documents very efficiently. We are now using technology that provides a picture-perfect rendition so what you see on the screen, you will see in the exported presentation."
The new system is available in Version 3 of both QuickScore and Scoreboard. This is great news for new customers. Customers on Version 2 of the software can take advantage of the currently free migration if they want to use the new export functionality.
The application is designed for online use but many customers want to create and distribute presentations. This is done using the 'Briefing' facility. A slide deck can be quickly and easily created from Scorecards, Measures, Objectives, Dashboards, Reports, Charts and Initiatives/Tasks. This can be ordered and reordered to suit the audience. On a single 'click' the Briefing can be exported to a pdf document or to a PowerPoint presentation.
* What's the difference between Scoreboard and QuickScore? Very little! Where Quickscore has menu items related to the Balanced Scorecard, Scoreboard uses a generic business language. If you prefer the terms Perspective and Measure try QuickScore. If you prefer the terms Performance Area and KPI try Scoreboard.
About Intrafocus
Intrafocus
is a strategic management consultancy and balanced scorecard software reseller. They offer services to Europe, The Middle East and Africa. As an affiliate of the Balanced Scorecard Institute, Intrafocus runs strategic planning and balanced scorecard training classes. In-house strategy workshops are also provided for management teams to help them produce lasting strategies that can be successfully implemented.