Los Angeles Car Accident Attorney Warns Uber Passengers to Get Legal Help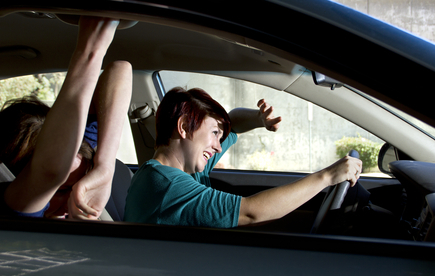 Los Angeles car accident attorney, Steven M. Sweat, APC, is warning consumers of the difficulties in filing compensation claims if you are injured as an Uber passenger. Uber, Lyft and other ride-share services have very specific insurance coverage issues and claims processes that are different from other types of motor vehicle collisions. California law now requires Uber and Lyft to provide insurance liability for up to one million dollars for passengers injured as a result of a crash. In addition, if a third party driver is at fault, claims may be asserted against that driver through their auto insurance company. If the accident causes serious bodily injury such brain trauma or spine damage and the third party's insurance policy limit is not sufficient to pay for all present and future medical expenses and adequately compensate for pain and suffering, there may also be supplement claims made through Uber or Lyft for so-called "Underinsured Motorist" Coverage.
Given the intricacies of presenting the proper claims to the proper entities, it is always advisable for any Uber or Lyft passenger to seek the help of a qualified legal professional. Steven M. Sweat, APC is a personal injury law firm with its principal headquarters in Los Angeles and are attorneys representing accident victims throughout the State of California. They are familiar with presenting Uber rideshare accident claims and can provide a free legal consultation to advise any person injured as to their legal rights to monetary compensation.
Email Steven M. Sweat, APC