MinoxiMed Company Expands Its Business In Africa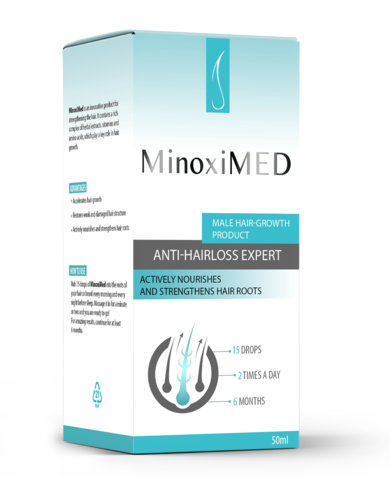 MinoxiMed is a hair care product for men, intended to increase hair growth on the scalp and beard. For easier use, it is manufactured in form of liquid. 15 drops of the product should be rubbed into the roots of the hair or beard every morning and every evening. Minoximed normalizes function of the follicles and the hair structure by neutralizing harmful effects of the environment and shampoos. MinoxiMed also nourishes and strengthens hair roots, and restores weak and damaged hair.
There are four herbs in MinoxiMed's formula. Urtica dioica, used for long time as herbal remedy, is known with its ability to relieve the pain in muscles and joints. When applied externally, this ingredient strengthens hair follicle, stops hair fall, and stimulates hair growth.
Panax ginseng combats hair loss and promotes hair growth in both men and women.
Tussilago farfara is usually used for treating dandruff. Its anti-bacterial properties make the herb anti-septic for all types of external wounds. Tussilago farfara contains minerals and plant proteins which all work together to help hair recovery, improve elasticity, and stimulate hair growth.
Achillea millefolium is usually used for treating itching, scalp irritation, dandruff, and oily scalp. It has also been used to combat hair loss.
Detailed information about MinoxiMed way of use, current prices and promotions can be found on product's official website
minoximedhair.com
.