MiraGloss Skin Lightening Cream for Optimized Skin Clarity Now Available In Kenya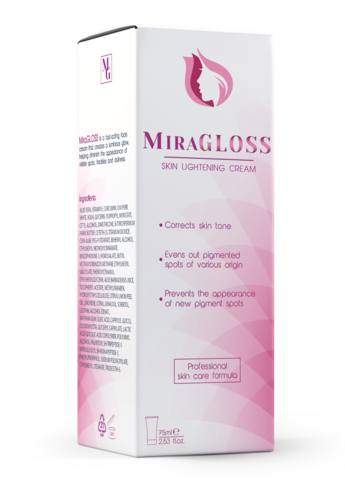 It is a fact that air-pollution affects people's health, but there is no doubt that it affects the skin as well, aging people prematurely by as much as a decade. Excessive sun exposure, bad lifestyle, and pollution are some of the main sources that damage the skin. These can cause uneven and darker skin tone, dark spots, wrinkling, dryness, freckles, and other blemishes. Once these factors make the skin extra sensitive, it becomes more susceptible to irritation and allergies.
Skin brightening products, also known as bleaching creams and skin brighteners, work by reducing the melanin in the skin. These products are used to treat skin problems such as freckles, age spots, acne scars, and redness. They are usually produced in form of creams or lotions.
A product of this kind is the newly produced
MiraGloss cream
, which is now available in Kenya and soon it will be presented in more African countries. This is a fast-acting skin whitening cream that creates a luminous glow and helps diminish the appearance of visible freckles, spots, acne scars and other blemishes. MiraGloss skin lightening formula is a blend of powerful ingredients intended to produce good results, while also providing the skin with the protection and nourishment it needs daily. Product's formula includes Curcuma longa root extract (aids in acne treatment, prevents wrinkles, treats skin pigmentation, and aids in exfoliation) and aloe barbadensis leaf juice (hydrates and moisturizes the skin, soothes the inflamed or damaged skin, softens, and promotes skin renewal).
It is well known that there is always a growing demand for skin lightening creams on the African market, so MiraGloss cream plans to attract a good number of customers.