Sutton Named President of Lummus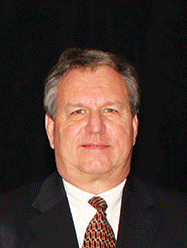 July 24, 2018 - The Lummus Corporation, a leading solution and equipment supplier to the cotton ginning, oilseed processing, and affiliated industries, appointed Russell Sutton as President. Sutton brings to his new role over four decades of industry experience in all functional areas of cotton ginning machinery company operations, including sales, service, engineering, and manufacturing.
In his internal announcement to employees, Ben Hinnen, CEO of the parent company, Lummus Corporation, stated, "Over the past few months, as we developed the organizational strategy for the family of companies (
Lummus
,
System Solutions of Kentucky
, and
Carter Controls
), it became obvious to me that Russell Sutton was the best person to lead our cotton ginning and affiliated business. His industry knowledge and appreciation for what we've done, combined with his progressive view for our future, will position him to be a strong agent for change, as we seek to make Lummus the very best it can be."
"I am both honored and humbled to be placed in this role, and I am looking forward to leading our team toward driving the future growth of Lummus," Sutton stated. "As our industry evolves and changes, we must maximize our talent and resources in order to achieve an even higher level of performance."
Sutton will oversee the day-to-day operations of
Lummus
and its core business of cotton ginning, oilseed processing, and manmade fiber machinery, along with parts and service for those industries.
With a degree in Mechanized Agriculture from Texas Tech University, Sutton is one of the most widely-known and admired people throughout the cotton ginning industry. He came to Lummus in November of 2006 as part of the acquisition of the Consolidated product line by Lummus. Since then, he has served Lummus as Vice President of Domestic Sales. Prior to joining Lummus, he worked with the Consolidated gin machinery line, beginning with Horn Gin Machinery in 1979 and working his way up through the Consolidated HGM, Consolidated Cotton Gin Co., Inc., and Consolidated/Products by Big 12 companies. His dedication to the industry is not only exemplified through his service to the companies for which he works, but also in his additional contributions to the industry through educational programs/schools, technical articles, and support of ginner organizations/foundations/boards.
About Lummus:
With a legacy dating back to 1863 and headquartered in Savannah, Georgia, Lummus Corporation is the leading ginning partner that serves the world's cotton ginners with its complete line of ginning equipment and industry-leading parts and servicing. Lummus prides itself on their commitment to moving the entire ginning industry forward with its advances in operational, efficiency, and technological advances, and servicing even deep legacy gins with replacement parts to over 100 countries. For more information on Lummus Corporation, call 912-447-9000, or visit their website at lummus.com.