System Solutions of Kentucky (SSK) Names Jeff Gavenas as New President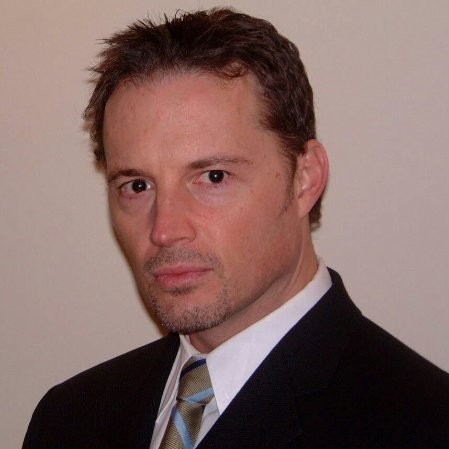 Louisville, Kentucky – August 30, 2018 – Lummus Corporation, the parent company of
System Solution of Kentucky (SSK)
, a leading integrator of conveyor and automated sortation equipment for the postal, parcel, baggage, industrial, and cargo industries, announced today that Jeff Gavenas has joined SSK as President. Gavenas brings a broad and deep skillset in organizational leadership, customer relationship management, and project execution to the position, having previously served in executive roles across multiple material handling markets for public, private, and international customers.
Announcing the hire of Gavenas,
Lummus Corporation's
CEO Ben Hinnen stated, "Jeff brings a track record of success in challenging environments that require a blend of leadership, organizational discipline, and a passion for excellence. Jeff is well known and widely respected across the many material handling markets he's worked in through his career and brings a history of outstanding results to SSK. Through our work with Jeff, we'll continue to drive significant and sustainable growth while remaining focused on value-added acquisitions globally."
Gavenas' career spans over 25 years in engineering development, project management, new business development, market strategy, and management leadership. Gavenas previously served as a key member of
Toshiba International Corporation's
senior leadership team that set the organization's strategic direction for entry into the parcel system integration business. He was the driving force in the development of the work ethic, culture, and values of the organization and through personal example, established the style and approach that characterized Toshiba's dealings in the global marketplace. Prior to his tenure at Toshiba, Gavenas spent 12 years at Siemens in various prominent roles including Project Director for Siemens's nearly 250 million dollar contract to TSA to make all 435 U.S. airport's safe in the aftermath of 9/11, VP of Siemens Air Cargo and Security business, and head of Sales & Business Development for Siemens' Airport Logistics business.
Looking forward to this new opportunity to serve as the SSK President, Gavenas explains, "I'm extremely excited to join SSK as we build on SKK's trusted engineering and integration capability through significant additions in personnel, infrastructure, and enhanced capabilities. With the significant demand in the intralogistics market, we plan to expand our customer base and capture greater market share. With my passion to build great teams, this is the perfect opportunity to combine forces with SSK and build something truly extraordinary. I look forward to leading SSK through its next phase of growth."
Gavenas holds a B.S. in Mechanical Engineering from the University of Maryland. Originally from Baltimore, MD, Gavenas is currently relocating to Louisville with his wife and 2 children from their home in Grapevine, TX.
SSK's co-founders, David King and David Ruckriegel, will transition out of the day-to-day operations by the end of the year and will remain engaged at various levels for the next several years as part of their earn-out contract, which includes a non-compete provision.
About Lummus:
With a legacy dating back to 1863 and headquartered in Savannah, Georgia, Lummus Corporation is the leading agriculture equipment partner serving the world's growers and producers with its equipment design, manufacturing, and industry-leading parts and servicing. Lummus is also the parent company of SSK and Carter Controls, both serving the intralogistics markets. For more information on Lummus Corporation, call
912-447-9000
, or visit their website at lummus.com.
About SSK:
Founded in 2003, SSK develops automated materials solutions and processes that give our customers a competitive advantage by activating leading solutions and creative thinking. As a turnkey system provider, SSK designs, manufactures, installs, and commissions material handling systems of all sizes and technologies, primarily in the postal, parcel, baggage, industrial, and cargo markets. SSK also provides retrofit and technical services to customers, with a focus on quality, efficiency, and performance.