Bob Moore Construction Promotes Estimator Mark Duvall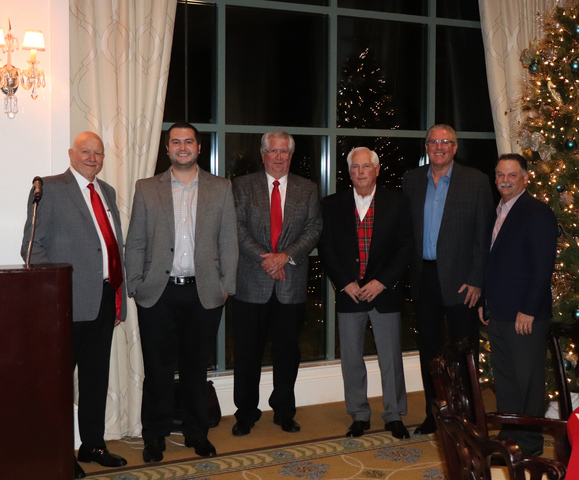 ARLINGTON, TEXAS
- Bob Moore Construction is pleased to announce that Mark Duvall has been named the company's new Vice President of Pre-Construction Services.
Mr. Duvall started his career at Bob Moore Construction in 2012 as Estimator. Within a few years Mr. Duvall took on additional responsibilities within Pre-Construction and became an invaluable member of the Bob Moore Construction team as Head of Estimating.
Mr. Duvall graduated with honors from the University of Oklahoma. In 2017, Mr. Duvall graduated with a Masters of Business Administration from Texas Christian University.
"This is an exciting time for Mark Duvall and Bob Moore Construction," said Ed McGuire, President of Bob Moore Construction. "Under Mark's leadership, our pre-construction department has become one of the best and most efficient pre-construction departments in the industry. The way Mark has aided Marketing, Business Development, and Estimating will benefit the company for generations to come."
"I am honored to serve as Vice President of Pre-Construction for Bob Moore" said Mr. Duvall. "Bob Moore Construction has been around for 72 years, and I'm proud to be a part of this team. In our Pre-Construction Services group, we'll continue to be customer-focused. We'll aim for the most competitive and complete numbers for our customers and hope that we can play a role in helping them realize their visions for great buildings and successful projects."
About Bob Moore Construction
:
Since 1946 Bob Moore Construction has delivered outstanding commercial construction projects in Texas and around the United States. From our first project our goal has been to deliver quality construction, on time and in budget. Today we are recognized as leaders in the Texas construction industry, having earned numerous awards, certifications and industry associations along the way.
Email Bob Moore Construction