Accountingprose Founder, Cristina Garza, joins Mind Oasis Board of Directors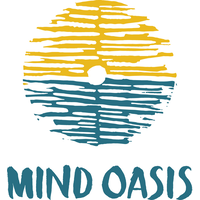 (PRLEAP.COM) MARCH 4, 2019 - DENVER, COLORADO – After many years seeing benefits from her daily meditation practice emerge both in personal and business aspects of life, Cristina Garza, founder of
Accountingprose
, is now joining the board of
Mind Oasis
to help spread the power of applying this ancient technique to a modern business context. The fifteen employees that comprise Accountingprose, an industry-leading small business bookkeeping and payroll service based in Denver, CO and Phoenix, AZ have enjoyed meditation as part of their workday since day one. The board of Mind Oasis welcomes in Mx. Garza a former CFO of the Diamond Cutter Institute and a buddhist business guru seeking to build up everyone she can with her business prowess.
Mind Oasis seeks to counterbalance the impact of stress in an increasingly complex and fast-paced world. Their interactive classes, workshops, and retreat opportunities make it possible for individuals on a global scale to find calm, compassion, and equanimity through the contemplative arts, thereby improving their personal lives and surrounding communities. Having begun her meditation practice in 2008, Cristina is eager to share the many gifts her consistent practice have brought her business. When reached for a quote she explained "Meditation benefits me not only personally, but professionally. I am able to be more objective, think more clearly, and create sustainable solutions for people who need them because I meditate…" then concluding "Meditating daily has given me a clear competitive advantage."
The advantages of meditation are fairly well known in some communities and increasingly in the business world. By joining the Mind Oasis board for a three year commitment, Cristina brings the passion for quality and thought leadership that have made her company a five time
Hubdoc Top 50 Cloud accountant recipient
. She sees the recognition her company continues to receive as proof that meditation enhances decision making acuity: "Meditation is a tool that should be in every professionals toolbox. It helps you to be a better leader by giving you the mental space to be proactive rather than reactive."
Interested in learning more about meditation and how it can benefit your personal and professional life? Check out Mind Oasis and
find a class that suits you here.
Mind Oasis brings meditation to practitioners via live online classes.
Cristina brings 10+ years of meditation and business practice to the board.
Cristina specifically wishes to bring proven benefits of meditation to non spiritual audiences</li>