International Lawyers Network Welcomes a New Firm in Israel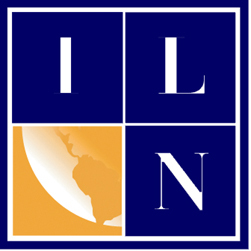 The International Lawyers Network ("ILN") announced that they have welcomed a new member in Israel, Joseph Shem Tov & Co.
Joseph Shem Tov & Co. is a one-stop shop business law firm located in Ramat Gan next to the Tel Aviv stock and diamond exchanges, right in the beating heart of Israel's business center. The firm provides premium legal services for corporate and private clients in Israel and abroad, including many publicly traded companies, well-established private companies, start-ups and entrepreneurs busy developing the new and ingenious ideas and technology that Israel is famous for.
The firm is a recently launched and fast growing Israeli law firm, made up of business-oriented lawyers who have backgrounds in both domestic and international law firms. The firm specializes in a number of key practice areas and industry sectors, including capital markets and securities law, corporate and M&A, high-tech and venture capital, litigation and dispute resolution, domestic and international commercial transactions, defense and homeland security, real estate, infrastructure and projects, intellectual property and labor law. The firm is international in its outlook, seeking to establish relationships and cooperation with like-minded firms and service providers around the world.
Alan Griffiths, International Lawyers Network's Executive Director, said "We're thrilled to welcome Joseph Shem Tov & Co. to the ILN. We have known their lawyers for many years, and know that they will add solid, strong representation to the membership in Israel."
Director of Global Relationship Management, Lindsay Griffiths, added "The firm's focus on service and business-oriented solutions fits in well with the ILN's culture, and we know they will be a welcome addition to our association."
For more information about Joseph Shem Tov & Co.,visit the firm's website at
http://www.jstlaw.co.il
(currently under construction) or their ILN profile at
http://iln.com/Firm_Detail_595.htm
. Also, the ILN has an international directory available for iPhone, Android and BlackBerry smartphones. To access it, log on to ILNmobile.com from your smartphone.
About the ILN
The International Lawyers Network facilitates personal relationships among lawyers in mid-sized law firms all over the world, allowing them to confidently operate in a global marketplace while retaining their independence and local expertise. As one of the largest networks of experienced attorneys in the world, the ILN provides a platform for clients to access quality legal professionals worldwide with the cost-effectiveness and personalized service only independent, regional law firms can provide. With 91 high-quality, full-service and specialized law firms and over 5,000 lawyers in 67 countries on six continents, the excellence, demonstrated experience, worldwide presence, and relationships of the International Lawyers Network combine to make this Network one of the leading associations of independent law firms in the world. The ILN: Where lawyers become friends.
Email International Lawyers Network