The Barnes Firm Explains How August 2nd is the Deadliest Driving Day of the Year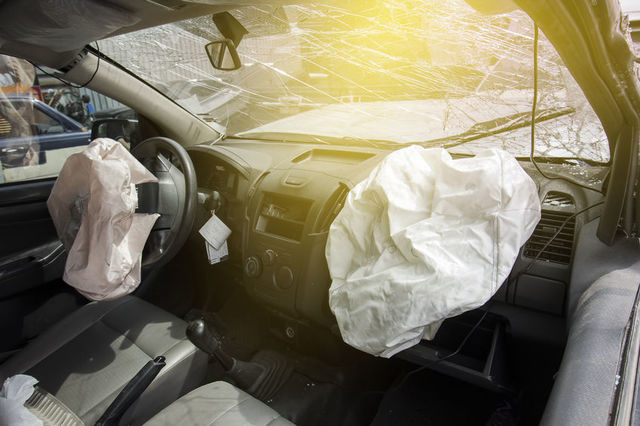 Which is the Deadliest Driving Day of the Year – August 2nd
SAN DIEGO, CA —
Deadly car accidents claim lives every day, but some days are deadlier than others. Accident data collected by The Barnes Firm suggests that August is the deadliest month of the year for car accidents, and August 2nd is the deadliest day of the year for car accidents.
August: A Dangerous Month For Driving
- More accidents have been reported in August than any other month over the last four years. Additionally, the California car accident lawyers at The Barnes Firm have identified some of the factors that make August such a dangerous month.
These factors include:
Back to School - As summer comes to a close, teachers and other seasonal workers head back to their classrooms and offices, causing an influx of traffic
Sunny, Dry Weather - This may sound surprising, but more accidents happen on sunny days. This is due to more people being outside and traveling on the days with nicer weather.
Traffic Violations - Motorists have the tendency to drive faster when the weather is nice. Additionally, with so many festivals, concerts and sporting events happening during this time of year, alcohol and distractions are a real concern.
The Deadliest Day For Car Accidents
According to the data collected and analyzed by our San Diego car accident lawyers, over 16,000 people were killed in car accidents during the month of August over the last four years. The data was collected from a number of public resources, including NHTSA accident statistics. When combined with other statistics gathered by The Barnes Firm, our San Diego car accident attorneys identified August 2nd as the deadliest driving day of the year.
With over 500 car accident deaths on this date, it outpaces any other day in the year, including the Fourth of July, New Year's Eve, and Super Bowl Sunday.
Why This Year Is Different
This year, August 2nd falls on a Friday, which also happens to be the most dangerous day of the week to be driving. Not only is the Friday rush hour hectic; drivers' habits also change, showing more instances of hard braking and faster accelerations.
The Barnes Firm hopes that if drivers are aware of what is most likely to cause an accident and when most accidents happen, then they can use the information to adjust their driving habits to become safer drivers.
For further information, contact the Law Offices of The Barnes Firm at 1-800-800-0000.
Background on The Barnes Firm:
The Barnes Firm's experienced personal injury attorneys focus exclusively on accident cases. The firm helps families across California and has offices located in Los Angeles, San Diego, and the San Francisco Bay Area.
For more information about The Barnes Firm, visit our website at:
https://www.TheBarnesFirm.com.
The Barnes Firm
633 West 5th St., Suite #1750
Los Angeles, CA 90071
Office: 800-800-0000
Fax: 888-800-7050
http://www.thebarnesfirm.com
Get in Touch
Laura Morris
The Barnes Firm
(800) 800-0000
http://www.thebarnesfirm.com