Fusion Stone Says Installation Video Make It Easy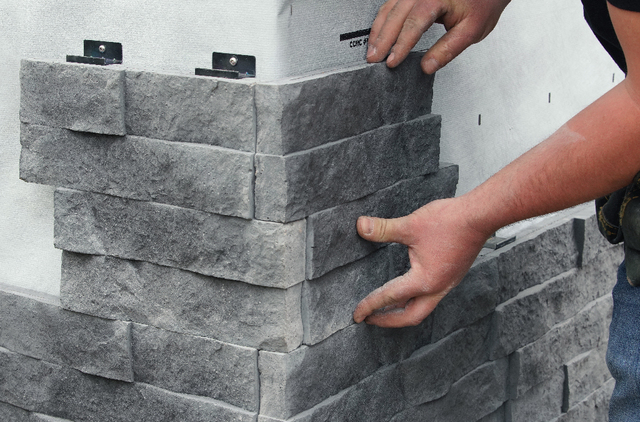 Besides a stellar reputation for quality, function, and beauty, Fusion Stone is highly regarded for its ease of installation. The company has produces a number of
installation videos that are easy to watch and follow
.
The company says "Everyone knows a picture is worth a thousand words". That fact made us ask ourselves, "How much more useful would a series of step-by-step videos be to help complete a professional quality installation?", the company opined.
Fusion stone has prepared over 20 How-To Videos that provide simple, direct and brief instructions for not only their Great Lakes and Peninsula Ledgestone styles but also for Accessories and details like soffits, rain screens, pillars and corners. These are available on the company website as well as on YouTube.
The video series also provides answers to key questions such as "How much stone", "How to cut?", "What's in the box?", "How many corners?" and "What tools?". Fusion stone covered pretty much everything anyone needs to know, from start to finish, to execute a beautiful Fusion Stone installation.
"As always, if you have any questions please give us a call at 800.265.3174. We will be more than happy to provide whatever assistance you may need", the company added.
Fusion Stone
is an easy and budget-friendly way to beautifully upgrade your home, inside and out. It is manufactured by Shouldice Designer Stone that has a rich and proud history of Innovation, quality and service. They are an example of the coming together of the beauty, strength, and maintenance free virtues of traditional stone with the ease of installation and affordability of stone veneer.
281227 Shouldice Block Road
Shallow Lake, Ontario
N0H 2K0 CANADA
Telephone: (519) 935-2771 ext.224 or (800) 265-3174
Email:
fusion@shouldice.ca