International Lawyers Network Welcomes New Member in Poland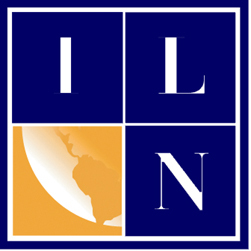 As one of the leading networks of independent law firms in the world, the International Lawyers Network ("ILN") is pleased to announce the addition of Zieba & Partners.
Zieba & Partners is a recently launched Polish law firm, made up of business-oriented lawyers and tax experts who have backgrounds in both domestic and international law firms. Their growing firm consists of just over 40 professionals specializing in a number of key practice areas and industry sectors.
"We are very pleased to welcome Zieba & Partners to the ILN," said International Lawyers Network Executive Director Alan Griffiths. "We have known their partners for a number of years, and they will provide the Polish market, and beyond, with outstanding service, and members with expansive knowledge, giving clients the best legal representation possible."
"We're looking forward to all this firm will offer to our existing members throughout the world," added Lindsay Griffiths, Director of Global Relationship Management. "We feel this firm's focus on client service, innovation, and being true business partners to their clients will be a wonderful complement to our Network."
For more information about Zieba & Partners, visit the firm's website at
https://www.ziebapartners.com/en/home-page/
or their ILN profile at
http://iln.com/Firm_Detail_593.htm
. Also, the ILN has an international directory available for iPhone, Android and BlackBerry smartphones. To access it, log on to ILNmobile.com from your smartphone.
About the ILN
The International Lawyers Network facilitates personal relationships among lawyers in mid-sized law firms all over the world, allowing them to confidently operate in a global marketplace while retaining their independence and local expertise. As one of the largest networks of experienced attorneys in the world, the ILN provides a platform for clients to access quality legal professionals worldwide with the cost-effectiveness and personalized service only independent, regional law firms can provide. With 91 high-quality, full-service and specialized law firms and over 5,000 lawyers in 67 countries on six continents, the excellence, demonstrated experience, worldwide presence, and relationships of the International Lawyers Network combine to make this Network one of the leading associations of independent law firms in the world. The ILN: Where lawyers become friends.
Email International Lawyers Network