Microsoft Windows 7 Support To End In January 2020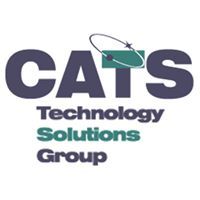 Local Businesses Urged To Act Now
September 25, 2019 - Over half of current businesses are using Windows 7 or 8.1. Both of these versions have been announced to be ending- the first being Windows 7 on January 14, 2020. After this date Windows will no longer support this version. A local Managed Service Provider, CATS Technology Solutions Group, is assisting companies in the New Jersey and surrounding area to ensure that business is not affected as much from a local standpoint.
"Microsoft made a commitment to provide 10 years of product support for Windows 7 when it was released on October 22, 2009. When this 10-year period ends, Microsoft will discontinue Windows 7 support so that we can focus our investment on supporting newer technologies and great new experience," Windows states on the Microsoft website, " The specific end of support day for Windows 7 will be January 14, 2020. After that, technical assistance and software updates from Windows Update that help protect your PC will no longer be available for the product. Microsoft strongly recommends that you move to Windows 10 sometime before January 2020 to avoid a situation where you need service or support that is no longer available."
New Jersey business owners using Windows are urged to call CATS Technology Solutions Group at 732-204-7100 to request a consultation for any business network.
If you would like more information about this, please contact Sales Department at 732-204-7100 or email at
Sales@CATSTechnology.com
.
Contact: Sales Department
Phone: 732-204-7100 Email:
Sales@CATSTechnology.com
Website:
www.CATSTechnology.com
Email CATS Technology Solutions Group