Minneapolis Criminal Law Firm, Caplan Law, Announces the Addition of Attorney Charlie Clippert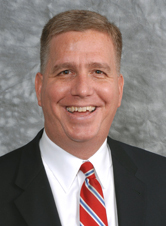 Minneapolis -
The Caplan Law Firm, P.A.
is proud to announce that Attorney Charlie Clippert has recently joined the growing firm, offering a reputation as an aggressive criminal defense trial attorney representing clients charged with everything from simple misdemeanors to murder for over 12 years. Clippert, who began his career with the Ramsey County MN Public Defender's office in 1995, has practiced civil litigation, criminal defense and criminal appeals. Clippert is also actively involved in the legal community, serving as an adjunct professor of law at William Mitchell College of Law, and as the Vice President of the Ramsey County Bar Association.
A
Minnesota DUI attorney
, Clippert recognizes that a person facing criminal prosecution also faces the vast resources of the state, and justice can only be served if the person is represented by a lawyer prepared to present a zealous defense. His main concern has always been to achieve the best result possible for each individual client throughout his career.
The Caplan Law Firm, P.A., recognized as a top
Minnesota criminal defense
and
Minnesota DUI
law firm, has successfully represented numerous clients throughout Minnesota and the Minneapolis St. Paul area in a wide range of criminal matters.