Hotel Club Announces Hotel Room Habits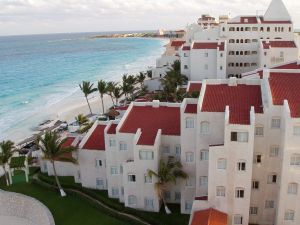 With
discounted hotels
becoming experiential through bath masters, feng shui design features, uniquely themed rooms and custom pillow selection to name just a few the days when travelers used a hotel room only for the bed to rest their head at the end of a long day of sightseeing are becoming few. Hotel Club has discovered that customers desire more experiential travel.
So with this in mind here are some hotel room habits of HotelClub.com customers:
• Relaxation is key regardless of whether traveling for business or leisure.
• 69% of customers indicated that watching TV was their way to relax in a hotel room, closely followed by reading (22%).
• 50% of customers prefer to travel with their partner or spouse.
• Toiletries are the most common item taken home from a hotel stay (52%), followed by furniture (39%), towels and/or bathrobes (7%) and then mini bar items (2%).
• 6.3% of customers try to sneak a pet into their hotel room.
• Breakfast is one of the most sought after inclusions in a hotel stay (69%).
• Location and price are of top concern when selecting a hotel.
Hotel Club has a blog which solicits interesting stories from travelers, including details on their hotel room habits.
About HotelClub
HotelClub, a wholly owned subsidiary of Orbitz Worldwide Inc, is a world leading
hotel accommodation
e-wholesaler and specialist distributor of hotel room inventory over the Internet. HotelClub was established in 1996 and has since held the position of Asia Pacific's leading online accommodation provider.