Launch of The Sales Recruitment Jobsite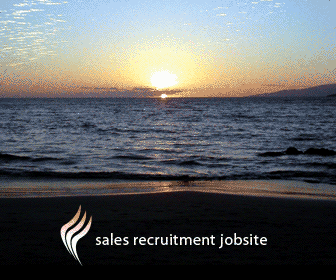 Today saw the launch of the Sales Recruitment Job-site which as the name suggests is aimed at the online recruitment of sales people. The site is designed to facilitate recruitment in all sectors and industries and in all countries around the world, a genuinely international sales job board.
Louise Garrido, Internet Director for the Sales Recruitment Job-site stated whilst being interviewed at the sites London office, "There is nothing remarkable about building another specialist job board. What I believe really makes the Sales Recruitment Job-site exceptional is two things, first that the site is highly flexible allowing recruiters and jobseekers to interact in a way of their choosing, be that through direct application without registration or through anonymous registration with blind contact based upon skill match. The site simply maximises the chances of the right person finding the right job in a way that they are comfortable with. The second factor that makes the site exceptional is the committed team of internet experts behind the site, they have already spent 12 months preparing the most sophisticated online marketing programme to ensure that the site really offers an international sales experience for those seeking an international sales job search.
The site is offering six months free unlimited advertising trials to all recruitment agencies and employers worldwide provided that they register before the 28th February
Email The Sales Recruitment Jobsite