Hotel Club Compiles a List of Strange Hotel Room Requests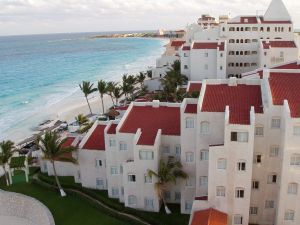 Continuing with Hotel Club's recent theme of interesting hotel stories – horrors stories and room habits – HotelClub.com has compiled a list of some of the stranger requests customers ask for when making a
discount hotel room booking
. Obviously the majority of special requests Hotel Club try to fulfill to the best of their ability, but some are over and above the usual requests such as "rooms with a view", smoking preferences (although smoking rooms in hotels are becoming fewer with hotels becoming smoke-free), "high floor please", accessible rooms for people with disabilities and baby cots to name just a few.
HotelClub.com aims to meet and exceed their customers' expectation every time they make a discount hotel booking with Hotel Club. However some of the non-essential requests Hotel Club have received can sometimes be over and above even their great hotel's capabilities. Here a few that Hotel Club's friendly customer service teams have had to deal with:
"I would like a fish tank in my room that is sized approximately 30cm and fully stocked before confirming this booking."
"My car dimensions are 4850mm x 4810mm x 1875mm and I would like to know the dimensions of the hotel's car parking spaces to ensure that my car will fit and not get damaged"
"Can you offer me a bigger bed as I am very tall"
"Please cancel this booking as my daughter did not understand that my wife does not like to go away for only one night!"
It must be said that these requests are treated seriously and if the request is outside of the hotel information listed on HotelClub.com, Hotel Club endeavour to assist their customers where possible.
People who have heard of a strange hotel request or have made one themselves are encouraged to share their story with Hotel Club on their
hotel blog
.
About HotelClub.com
HotelClub.com is a global accommodation specialist website offering
discount hotel
bookings for up to 12 months in advance. It offers users the choice of over 35,000 hotels – at savings of up to 60% – in 120 countries. HotelClub is available in twelve languages – Chinese, English, French, German, Italian, Japanese, Korean, Polish, Portuguese, Spanish, Swedish and Thai.