Bestselling Author Timothy Ferriss to Crowd-Source Next Book Using PBwiki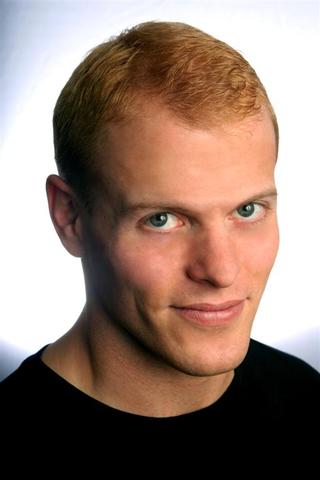 San Francisco, Calif. – February 20, 2008 - Tim Ferriss, the author of New York Times bestseller "The 4-Hour Workweek," today announced that he is using PBwiki to organize reader feedback and participation for the second edition of his book.
Tim's innovative use of social media such as blogs and social networks won him numerous accolades for "The 4-Hour Workweek," including his first book launch being named one of the top 50 product launches of 2007 by Advertising Age magazine, and simultaneously reaching #1 on the New York Times, Wall Street Journal, and Businessweek bestseller lists. Now Tim is teaming up with PBwiki, the world's largest provider of on-demand collaboration tools to the business and education markets, to "crowd-source" the second edition of his bestseller.
Tim's readers will be able to use a customized wiki from PBwiki to provide input and feedback to provide corrections to his first edition, as well as add their own ideas and case studies — an incredibly efficient and cutting-edge way to tap into "the long tail" of readers who have built a community around "The 4-Hour Workweek." This pioneering effort will be the first time that readers will have the chance to edit a New York Times bestseller.
"Using social media to reach out to my community is one of the main reasons for the success of this book," said Tim Ferriss. "Using a wiki to let them edit the second edition is a great way to keep pushing the limits of the publishing industry. PBwiki is amazingly simple to use and all of my readers will be able to participate, even those who aren't early adopters of technology. If you can write an email, you can now edit a New York Times bestseller."
"We're big fans of Tim here at PBwiki," said David Weekly, founder and CEO of PBwiki. "We have several copies of his book at our office, and we're delighted to power his public wiki, just like we help power collaboration, public and private, for hundreds of thousands of communities, businesses, and schools."
The PBwiki,
http://fourhourworkweek.pbwiki.com
, will go live for reader input on February 19th at 11pm.
About Timothy Ferriss
Timothy Ferriss, serial entrepreneur and guest lecturer in high-tech entrepreneurship at Princeton University, is author of the #1 NY Times, Wall Street Journal, and BusinessWeek bestseller, The 4-Hour Workweek. Recently nominated by Fast Company magazine as one of the Most Innovative Business People of 2007, he speaks six languages, runs a multinational firm from wireless locations worldwide, and has been a world-record holder in tango and national champion in Chinese kickboxing. He is 30 years old and has become a top-1000 blogger in the last 10 months. More information can be found at
http://fourhourworkweek.com/blog
About PBwiki, Inc.
PBwiki (
www.pbwiki.com
) is the world's largest provider of hosted business wikis. PBwiki hosts over 400,000 wikis, serve millions of users per month, and 96% of business users would recommend PBwiki to a friend. Leading companies from AT&T to Wal-Mart, including 1/3 of the Fortune 500, choose PBwiki to help them with knowledge management, collaboration, project management, and a host of other business processes and workflows. PBwiki's investors include Ron Conway and Mohr Davidow Ventures.
The 4-Hour Workweek is a trademark of Timothy Ferriss. PBwiki is a registered trademark of PBwiki, Inc.