ECSI Selected as the New Student Loan Servicer for the Loans and Receivables Department at Princeton University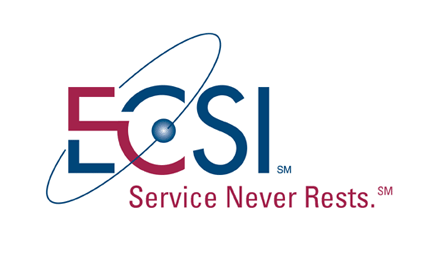 ECSI has recently been selected as the new Student Loan Servicer for the Loans and Receivables Department at Princeton University, a private Ivy League University located in Princeton, NJ.
Among the products and services that ECSI is providing for Princeton are: Stand-A-Loan (ECSI's industry-leading student loan servicing product); Electronic Online Exit Interviews; Electronic Promissory Notes; Electronic Disclosure Statements; Skip-Tracing Services; and Medical Benefits Billing.
ECSI has provided Princeton with its Stand-A-Loan (SAL) System, which allows users the ability to manage their student loan database and to streamline their operations processes. Princeton's Loans and Receivables Department employed the system for it's many functions, including the loan origination process and electronic promissory notes. The system allows users to build a web presence for their borrowers to maintain constant communication. ECSI's services also help to keep the department in Federal Regulatory compliance.
"We enjoy knowing that with ECSI we are 100% compliant with the federal Perkins loans regulations," Maria Bizzarri, Bursar and Director of Loans/Receivable, said. "With ECSI, they do all the work to keep us compliant, which means it is one less thing we have to worry about internally, which allows us more time for our students and borrowers."
She added, "While it is a fundamental principal of Princeton's aid program that no student is required to borrow to meet their determined financial need, there are some students that do take advantage of the various loan options. We are extremely pleased with the service improvements we are able to provide to these students and with the operating efficiencies our office was able to achieve by working with ECSI and their very responsive staff."
About ECSI:
Since its inception in 1972, ECSI has established itself as the industry leader by being the most responsive, stable, and cost-effective company in the Student Loan Management Industry. Today, they continue to flourish because they actually listen and learn from clients' requests and quickly respond with system enhancements and streamlined solutions that will save them time and money, and reduce hassles, every step of the way.
More than 600 Colleges and Universities across the country would agree. ECSI's Superior Technology, Custom-Designed Solutions and World Class Customer Service are evidence that 35+ years of continuous ownership fulfils a promise of unparalleled quality and reliability.
About Princeton University:
Chartered in 1746, Princeton University is the fourth oldest college in the nation. It is located in a cosmopolitan town (population 30,000) in central New Jersey. Princeton's 4,760 undergraduate students benefit from studying in one of the world's foremost research institutions, where faculty devote much of their time and energy to teaching and advising undergraduates. The University is a community of learning that is enriched by the wide variety of experiences and perspectives of its students, faculty, and staff.
Email Educational Computer Systems, Inc