Following the trail of Northern Hemisphere festivals with Expedia Australia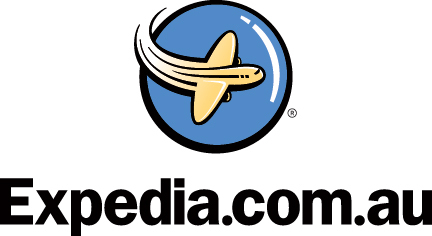 Global online travel company,
Expedia Australia
, reveals the top 10 summer festivals in Northern Hemisphere, to help people plan and book their summer holidays. With hundreds of festivals being during the Northern Hemisphere summer (May – September), festival-hopping is a great way to experience new cultures and meet the locals. And for those on a repeat visit to a favorite destination, festivals provide a great alternative to the museums and traditional tourist attractions.
As festivals give a unique insight into a country's traditions, heritage and culture, following the trail of festivals is an ideal way to experience the Northern Hemisphere summer at its best.
The Expedia.com.au's top 10 Northern Hemisphere summer festivals:
1. Glastonbury Festival of Contemporary Performing Arts
Glastonbury, UK (27th - 29th June)
One of the world's most environmental and socially conscious events, this is the largest music and performing arts festival in the world, featuring dance, comedy, theatre, circus and cabaret. There are literally hundreds of bands and artists performing across more than 80 stages, attracting some 200,000 people. And, given this is England in June, travellers are best advised to pack their wellies.
2. Gion Matsuri
Kyoto, Japan (1st - 31st July)
Japan's most famous festival celebrates the rich culture of Japan with amazing decorative floats in parade, exhibitions and arrays of traditional food. The month-long festival is a wonderful opportunity to visit and observe Japanese traditions and ancient rituals.
3. La Tomatina
Valencia, Spain (27th August – 3rd September)
La Tomatina brings food fighting to the next level as the world's largest tomato throwing party. Tens of thousands flock to Valencia where more than one hundred metric tonnes of over-ripe tomatoes are thrown in the streets. The week-long festival also features music, parades, dancing and fireworks. Be sure to take plenty of spare clothes.
4. Palio di Siena
Siena, Italy (2nd July & August 16th)
Providing a glimpse into Italian medieval history, the Palio di Siena is a horse race that harks back to the sacred games of Ancient Rome. The opening pageant attracts crowds with medieval costumes, flag bearers and swordsmen parading on horseback. Each competing rider and his horse are dressed and armed in attire representing one of the seventeen regions of Italy. In keeping with its medieval heritage, the race has some unusual quirks, with riders allowed to sabotage competitors and the horse achieving second place being proclaimed the loser. Races take place both at the beginning and end of the festival leaving holiday-makers time in-between to enjoy Italian tradition, cooking and hospitality at its best.
5. Dragon Boat Festival
Hong Kong
, China (19th June)
In one of China's most picturesque annual festivals, thousands gather each year to watch beautifully decorated dragon boats compete in Hong Kong's Stanley Bay harbour. The celebration memorialises Qu Yuan, a great officer who drowned himself after losing in battle.
6. Festival International de Jazz de Montreal
Montreal, Canada (26th June – 6th July)
With both indoor and outdoor events, this festival brings together jazz and related music from all around the world. The two week event boasts the largest attendance of an international jazz festival, with more than 2.1 million festival-goers in 2007.
7. Edinburgh Fringe Festival
Edinburgh, Scotland (3rd - 25th August)
Over the past 61 years, the Edinburgh Fringe Festival has dramatically grown to be the largest festival on record, holding more than 31,000 performances in 2007 alone.
The festival is combination of theatre, comedy, dance music and children's shows, providing something for everyone. With comedy overtaking theatre as the most popular genre at the Festival, it is a rare opportunity to see up some of the world's funniest and up and coming comedians.
8. The Festival d'Aix-en-Provence
Aix-en-Provence, France (27th June - 23rd July)
Lovers of opera flock to the beautiful region of Provence in the South of France, every year to attend this celebration of opera and its history. The festival was started in 1948 by a group of opera enthusiasts and today has become one of the most prestigious and renowned opera events in the world. The festival includes operas, concerts, exhibitions, meetings and master classes.
9. Taste of Chicago
Chicago, United States (27th June – 6th July)
The world's largest food festival, Taste of Chicago is held annually for two weeks in June. The festival is attended by millions of locals and tourists alike to taste a variety of local, ethnic and regional food prepared by Chicago's most popular chefs. The event attracts big names with musical artists like Carlos Santana, Moby and Kenny Rogers all playing in live performances at recent festivals. This event will make you reassess your view on American food.
10. Gyor Summer International Cultural Festival
Gyor, Hungary (8th June – 6th July)
The Gyor Summer International Cultural Festival is a celebration of Gyor's cultural heritage, with a series of performances and festivals taking place over a month. With the city decorated, the festivities take place in the city centre and by the atmospheric Raba River. Festivals include the International Ballet Festival, the International Folk Dancing Festival and the International Handcraft Fair and Exhibition, with separate performances given by the Gyor Ballet, the Gyor National Theatre, the Gyor Philharmonic Orchestra and visiting theatre companies and musicians.
For excellent holiday package deals to any of these
travel destinations
, log onto:
www.expedia.com.au