"Talking TEFL" - The World's First TEFL Documentary - Just Released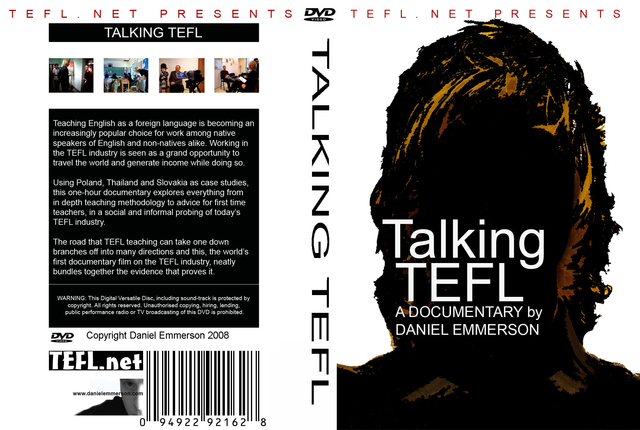 The world's first documentary film on TEFL teaching (Teaching English as a Foreign Language) has just been released and is now available on DVD.
"Talking TEFL" is an independent documentary film that analyzes various aspects of TEFL teaching, from the initial stages of choosing a training course to advice in the classroom and tips on where to find work. The industry is developing rapidly and opportunities to teach English can be found all over the globe. "Talking TEFL" focuses specifically on Central Eastern Europe and South East Asia as case studies but includes interviews with experienced teachers on teaching in many countries around the world, including Bolivia, Turkey, Romania and the Ukraine.
"Finding work abroad can be a difficult but meaningful challenge," said Daniel Emmerson, the independent British filmmaker responsible for Talking TEFL. "I wanted to make a film that provides an insight into one of the most unique and rewarding occupations that allows for travelling. Through its sponsorship, TEFL.net has helped to achieve this goal and I hope that 'Talking TEFL' makes a difference to people considering TEFL as an option."
The film has already been very well received and will be featuring at career fairs and TEFL conferences.
"I am sure that you too will be enthralled by this journey through the thoughts and experiences of so many practising English teachers, whether you are new to the field, just considering entering, or an old hand. There is much to be learned from Emmerson's carefully crafted production and I hope that you will enjoy and benefit from it as much as I have," said Josef Essberger, founder of the independent website TEFL.net and sponsor of the film.
The "Talking TEFL" DVD is now available to buy online through TEFL.net and DanielEmmerson.com. The DVD features the 60-minute documentary, a 1-minute trailer and an interview with the sponsor.