Baxa Corporation Launches Call for Research Papers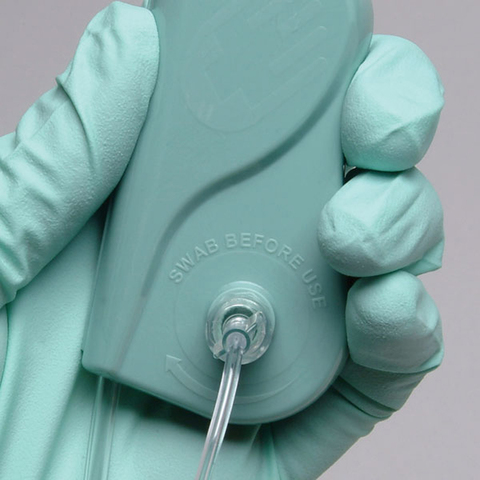 Englewood, Colo. – Baxa Corporation announces a call for research papers involving its new PadLock® Set Saver product. The PadLock device is designed to promote best practice for aseptic IV administration set storage; preventing contamination of the administration set when disconnected from the patient. The recently released product provides temporary storage of the IV administration line between drug administrations, replacing the need for single-use, sterile caps. Baxa is offering several unrestricted grants for research studies on the usage and benefits of its new product. Grants will be awarded for research intended for presentation at the INS, AVA, APIC or similar meetings and/or publication in the Journal of Infusion Nursing, Journal of Vascular Access, American Journal of Infection Control or similar publications.
"We are interested in objective research studies on areas of interest to healthcare providers, such as cost-benefit studies, aseptic techniques and best practices," says Megan Kleckner, Product Manager of the announcement. "Research studies regarding compliance with best practice and the reduction of infection risks are also key targets." Professionals interested in pursuing the grants should submit contact information and research ideas via email to
responses@baxa.com
. Submissions will be reviewed and applicants responded to by Baxa Corporation in a timely manner.
Baxa Corporation is a world leader in developing innovative technology for the safe handling, packaging and administration of fluid medications in hospital and alternate-care settings. Renowned for enhancing patient safety and improving processes within pharmacy settings, with the PadLock Set Saver, Baxa brings its expertise and experience to the patient bedside.
About Baxa Corporation
Baxa, a customer-focused medical device company, provides innovative, solution-based technologies for medication handling and delivery. Its systems and devices promote the safe and efficient preparation, handling, packaging, and administration of medications. Key products include the PadLock® Set Saver, Rapid-Fill™ Automated Syringe Fillers, Exacta-Med® Oral Dispensers, MicroFuse® Syringe Infusers, Repeater™ Pharmacy Pumps, and Exacta-Mix™ and MicroMacro™ Multi-Source Automated Compounders; used worldwide in hospitals and healthcare facilities. Privately held, Baxa Corporation has subsidiaries and sales offices in Canada and the United Kingdom; direct representation in Austria, Belgium, Finland, France, Germany, Luxembourg, The Netherlands and Switzerland; and distribution partners worldwide. Further information is available at
http://www.baxa.com
PadLock video link:
http://www.baxa.com/padlock/video.html
Contacts:
Marian Robinson, Vice President, Marketing
Baxa Corporation
http://www.baxa.com
- 800.567.2292 ext. 2157 or 303.617.2157
Email:
marian.robinson@baxa.com
Maggie Chamberlin Holben, APR
Absolutely Public Relations
http://www.absolutelypr.com
- 303.984.9801 or 303.669.3558
Email:
maggie@absolutelypr.com
Email Absolutely Public Relations