University of Pittsburgh goes live with ECSI's Student Loan Billing Services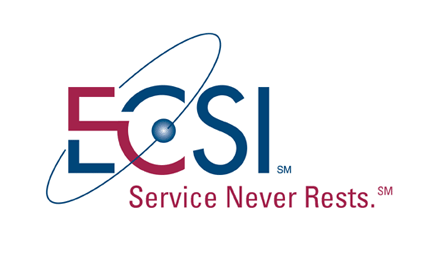 Educational Computer Systems, Inc. (ECSI) was recently selected as the new Student Loan Billing Servicer for the University of Pittsburgh, a large public University located in Pittsburgh, PA.
The University was currently utilizing ECSI's Electronic Promissory Note Solution. As a result of the positive experience and successes they were enjoying with ECSI, the University of Pittsburgh decided to expand the existing relationship and utilize ECSI's Stand-A-Loan (SAL) Solution to service their entire student loan portfolio.
"The reasons we selected ECSI are mainly due to the positive relationship we had established with them, along with their technology, support, and service," Dennis DeSantis, Associate Vice Chancellor, Student Financial Services at the University, said. "We are looking forward to the integration of all of our processes to improve staff efficiency and streamline services to our borrowers and alumni."
"The University of Pittsburgh has been a school that I have personally pursued for over 15 years," said John Lynch, President and CEO of ECSI. "It means the world to me that we can now include them in the ECSI family of clients. Our Electronic signature process for promissory notes helped prove to Pitt that our technology is advanced and delivers value, especially when integrated with our core loan servicing platform. We look forward to a long and lasting relationship with this fine institution."
About ECSI:
Since its inception in 1972, ECSI has established itself as the industry leader by being the most responsive, stable, and cost-effective company in the Student Loan Management Industry. Today, they continue to flourish because they actually listen and learn from clients' requests and quickly respond with system enhancements and streamlined solutions that will save them time and money, and reduce hassles, every step of the way.
More than 600 Colleges and Universities across the country would agree. ECSI's Superior Technology, Custom-Designed Solutions and World Class Customer Service are evidence that 35+ years of continuous ownership fulfils a promise of unparalleled quality and reliability.
About the University of Pittsburgh:
Among the oldest institutions of higher education and research in the United States, the University of Pittsburgh is also among the nation's most distinguished comprehensive universities. The University of Pittsburgh is dedicated to providing high-quality undergraduate programs in the arts and sciences and professional fields, as well as superior graduate programs in the arts and sciences and the professions that respond to the needs of Pennsylvania, as well as to the broader needs of the nation and the world. The University's 12,000 employees, including 3,800 full-time faculty members, serve about 34,000 students through the programs of 15 undergraduate, graduate, and professional schools.
Email Educational Computer Systems, Inc