Toyota's New Tundra Faces Quality Concerns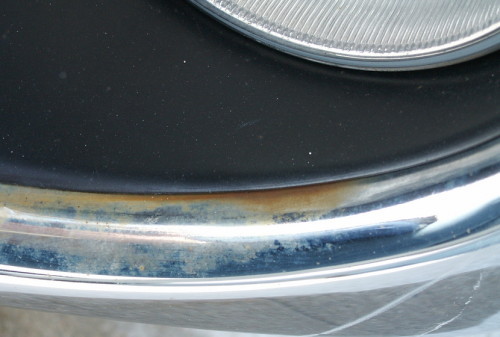 Denver, Colo. (April 24, 2008)—TundraHeadquarters.com, a Toyota Tundra enthusiast Web site, announced today that a growing number of its readers have noted rust on the chrome parts of their new and late-model Toyota Tundra trucks. This issue, combined with Toyota's recent issues with rust forming on the Tacoma pickup, raises concerns that Toyota's quality is declining.
"I'm still 100 percent positive on the Tundra," said Tundra Headquarters editor, Jason Lancaster. "There's a reason Tundra sales were up more than 60 percent last year–it's the best design in the half-ton truck market. The question here isn't about the Tundra–it's about Toyota's apparent declining quality, especially in light of Toyota's recent recall of nearly one million Tacoma trucks for a similar issue."
According to some 2007 and 2008 Tundra owners, small rust spots form on chrome bumpers and lug nuts. While rusting is quite common in certain areas of the U.S., it's relatively rare to see it on such a new vehicle.
Toyota has not officially acknowledged that rust is an issue for the Tundra; however, Toyota dealerships are prepared to remedy the issue. Dealers are allowed to replace parts showing rust on an individual basis at no cost to the consumer.
"When it comes to rust replacement is the only solution," said Lancaster. "You can try to polish away the rust but it will inevitably return. My suggestion to all Tundra owners is to clean your truck up and carefully check the bumpers and lug nuts for rust, especially in areas where dirt or water will collect–like the fog light surrounds in the front bumper."
For more information about this issue, including photos of 2007 Toyota Tundra trucks with bumper rust, please visit
http://www.tundraheadquarters.com/blog/2008/04/06/new-toyota-tundra-problem-bumper-and-lug-nut-rust/.
About TundraHeadquarters.com: TundraHeadquarters.com is a Web site dedicated to providing news, information, and product reviews for Toyota Tundra owners and enthusiasts. During its first year of operation, TundraHeadquarters.com logged more than 200k visitors. TundraHeadquarters.com is not affiliated with Toyota Motor Company, Toyota Motor Sales USA, or any Toyota subsidiary. 'Tundra' is a trademark of Toyota and is used solely to describe the subject of interest on TundraHeadquarters.com.
Email TundraHeadquarters.com